Mini Bus Servicing, Repairs and MOTs
Thursday 28 March, 2019
For the operators of a minibus service, ensuring you have the right maintenance partner that can take care of the minibus repair, servicing and MOT will be an important factor in helping to keep your business running. It is important that your minibus service centre understands the distinct requirements for the Minibus MOT, service and repairs that will meet the stringent rules and regulations.
So how can we help you to keep your Minibuses running?
Minibus Repairs
We know that if your minibus needs mechanical repair, you will need to be happy that the quality of the work will be to the highest standard but without taking too long and costing too much money. We know that keeping your minibus operational is of vital importance to your organisation, so our team of highly experienced technicians work to have you back on the road as soon as possible.
We will:
• Carry out a thorough assessment of the fault or damage
• Provide you and/or your insurance company with a detailed quotation of work with a cost breakdown
• Once agreed, we will schedule the repairs at the earliest opportunity
• Provide a guarantee of work carried out on your minibus
Minibus Service
Regular servicing of your minibus is an essential part of maintaining safety and reliability for your organisation. We have detailed the roles, responsibilities and regulations surrounding minibus services in our article entitled "Minibus Maintenance Planning Guide". This highlights the need to have your minibus regularly serviced and helps to have a better chance of passing the minibus MOT. As Minibuses need to be checked, by law, every 6-10 weeks for certain safety points, it is worth ensuring the service plan promotes a regular service.
In addition to the safety requirements for your minibus, there is an added factor to consider for your service schedule, Diesel emissions. This will play a significant factor for those operating minibuses in London's new Ultra Low Emissions Zone (ULEZ). This new cost to businesses will mean the need to keep control of the emissions is ever more important.
Further details on the ULEZ can be found in our article entitled "What's going to happen to commercial vans in London?"
Minibus MOT
Based at our London garage, we are conveniently located to offer minibus MOTs that provide high quality and value for money. In our article entitled "Mini Bus MOT – What impact do the MOT changes have?" we looked at the specific details and requirements for the minibus MOT. Our MOTs are carried out at a time that best suits your organisation and will be carried out to keep your time off the road to a minimum.
Our highly skilled team of technicians, based from our independent garage in North London, are experienced to be able to service, maintain, repair and MOT all makes of minibuses. The team is here to help you plan and schedule the service dates and times to help ensure your minibus or fleet of minibuses are kept on the road as much as possible.
Our technicians can service, maintain and repair any size minibus. Our MOT licence covers MOT inspections of minibuses up to 12 seats, although we will manage MOTs on vehicles over 12 seats with our preferred partner garage.
If you would like to speak with a member of our team for some advice or would like to book your minibus in for an MOT, please call us on 0208 905 8788.
Book
Book your Car, Van or Minibus using our quick book from or call our team on 0208 905 8788.
Fleet Manager, Fleet Van Servicing Centre North London.

Whilst travelling to you you ordered the part, and an hour after my initial call my van was on the lift and a new starter-motor was being fitted. An hour later I was on my way back to work. I cannot thank you enough for your help. Not only did you go out of your way to keep us working, you did it at a very sensible price.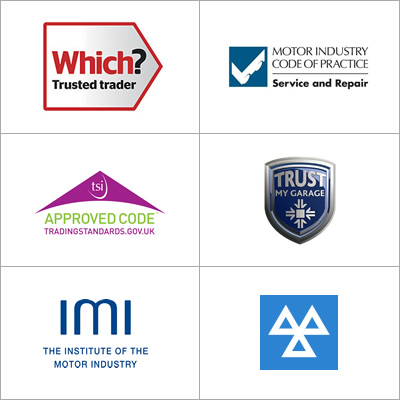 Your local garage in North London