What's going to happen to commercial vans in London?
Friday 16 November, 2018
Here at Garage Express, based in North London, we continue to monitor the motor industry regulations and bring the news and impacts to our customers. This is particularly the case when affecting van drivers in London.
With government regulations on emissions in London due to tighten next year, having a regular van service will become more important. So what do you need to know and what can you do about it?
Using your Van in London
From 2019 the levels of permitted emissions from cars and van is going to change and the zones will be dedicated as Ultra Low Emission Zones (ULEZ). These new zones will have tighter regulations than the current Low Emission Zones (LEZ) currently operating across London. This means that the number of cars or vans able to drive in these zones without paying the daily charge will climb.
What are the ULEZ Standards?
In 1992 the first Euro standards were introduced which laid out the limits covering air pollution. These covered aspects such as the quantities of Nitrogen Oxides (NOx) and the levels of particulate matter (PM) being produced.
The list below shows the categories of vehicles and their associated regulation for the ULEZ standards:
Euro 3 - Motorcycles, mopeds, motorised tricycles and quad bikes (L category)
Euro 4 - (NOx) for petrol cars, vans, minibuses and other specialist vehicles
Euro 6 - (NOx and PM) for diesel cars, vans and minibuses and other specialist vehicles
Euro VI - (NOx and PM) for lorries, buses and coaches and other specialist heavy vehicles (NOx and PM)
Find out more ULEZ and the emission levels.
How much will the ULEZ Cost?
The daily cost of entering the new ULEZ will increase to:
Cars - £12.50
Vans - £12.50
Motorbike - £12.50
HGV - £100
The ULEZ will be effective for 24 hours a day and will operate every day of the week.
It is worth noting that this charge will be in addition to the existing congestion charge so the result of the two charges will mean that drivers will be paying a total of £24.00 per day to drive in London.
If, for whatever reason, a motorist driving in the ULEZ fails to pay the necessary charges, it could end with a fine of up to £130. So make sure you are fully paid up for driving in London.
Where are the ULEZ boundaries?
The planned introduction of the ULEZ will be run over 2 phases. Initially the zone will be the same as the current congestion charge zone. The boundaries will then be expanded from the Central London areas out to include the Inner London from 25thOctober 2021. This will include to the inner London area bounded by the North and South Circular roads.
Will a van service help?
The new emission regulations are significantly tighter than the current levels on the LEZ. It has been estimated that, due to the expansion of the size of the new ULEZ, up 35,000 extra vans will be affected on a daily basis.
Regularly servicing your van will help to reduce the emission levels, and ensure that you meet the additional tougher MOT test. However, the only way to actually avoid paying the daily charge in London, will be to upgrade your van to a new cleaner hybrid. For many smaller businesses and sole traders working in London, this could be a more difficult situation to deal with than the larger fleets.
If you drive a Ford Transit registered in 2018, Ford have ensured that the emissions meet the stringent Euro 6 levels, which means a total of £24.00 per day to drive in London.
If you would like help in ensuring your van is running smoothly and maintaining as low emission levels as possible, please contact us on 0208 905 8788 and we can book your van in for the service.
Book
Book your Car, Van or Minibus using our quick book from or call our team on 0208 905 8788.
Fleet Manager, Fleet Van Servicing Centre North London.

Whilst travelling to you you ordered the part, and an hour after my initial call my van was on the lift and a new starter-motor was being fitted. An hour later I was on my way back to work. I cannot thank you enough for your help. Not only did you go out of your way to keep us working, you did it at a very sensible price.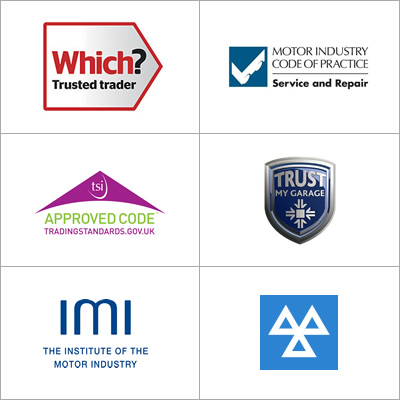 Your local garage in North London