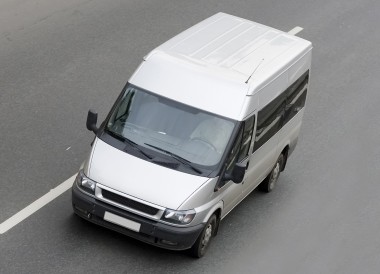 Garage Express offer Minibus Service, Repair & MOT services.
Minibus Maintenance Planning Guide
Wednesday 6 July, 2016
It stands to reason that, for safety and indeed legal purposes, all minibuses must be serviced and maintained properly. Even if you own the vehicle or simply operate one on a lease agreement, as the legal operator of the minibus, your company will be held legally responsible for its upkeep and roadworthiness. At Garage Express we offer highly expereinced Minibus Service, Repair & MOT services to companies across North London.
Role of Responsibility
Appointing a team member to take sole responsibility of ensuring all minibuses are maintained properly is an important first stage to creating the service and maintenance schedule. Frequently, companies will start their minibus operation without first selecting the right person to ensure all vehicles are appropriately maintained. This can often lead to situations where elements are not done, for example service times are forgotten or MOTs are not carried out on time. The timely service and maintenance of your minibus does not always mean having to employ an additional member of staff, but can simply be an existing member of the team taking the responsibility.
A detailed service and maintenance plan will help you save both time and money in the long run. A well-structured service and maintenance process which plans all elements, should be developed to reduce the risk of unexpected delays and down-time of your minibus.
Your schedule will need to incorporate a number of important factors in advance of the work being carried out. For some organisations the use of a diary works; for others, reminders set in their Outlook system are a better option. The important thing to remember at this point is that all the schedules service functions should be established well in advance of the minibus needing the work, the further in advance you are able to book them, the better.
A simpler method of arranging your service and maintenance schedule is to book the minibus in after a set period of time as opposed to the number of miles since the last service. This will help you to establish a clear routine and a system that can work well with the support of your servicing garage.
Daily Minibus Checks
Simple precautionary vehicle checks should be carried out every day as each individual driver is legally responsible for the roadworthiness of the minibus and of particular elements on the vehicle when it is on the road, therefore they should check them before driving off. These checks include tyre pressure, that all lights are working including brake lights and there is no damage that will affect the operation of any part of the minibus. A full and detailed check list of the daily checks and be found on the Royal Society for the Prevention of Accidents (RoSPA) website: www.rospa.com
Weekly Minibus Checks
There are a number of further checks that should be conducted covering any of the specialist equipment carried on the minibus. This will include checking that the first aid kit fully stocked and whether the fire extinguishers still fully charged. In addition the checks could include whether there are any chips to the windows or light covers and making sure the number plates clean and easily visible. Again the full list of checks is found on the RoSPA website.
Minibus MOTs
Minibus MOTs differ from cars in the fact that they are required to be carried out after the minibus is only one year old rather than three years for other vehicles. Make sure that, if you have a minibus with up to 12 seats you have a Class VII MOT and for those with over 12 seats you will need to have a Class V MOT. Should you be operating minibuses under a PSV Operator's licence you will need to ensure you have a Class VI MOT for your vehicles.
Minibus Safety Inspections
These safety inspections differ from those carried out for the normal daily and weekly checks. They are also in addition to the required MOT inspections. The minibus safety inspections are a detailed examination of the vehicle from which the qualified mechanic or engineer certifies that the minibus will remain roadworthy until the next planned safety inspection. The frequency for these inspections vary dependent on industry type so will need to be considered, but typically it will be between 10 and 12 weeks.
Recording And Reporting of Minibus Maintenance
Minibus operators need to retain all minibus maintenance records for a period of at least 15 months. The copies will be required to cover:
Defect reports
List repairs the undertaken
Safety inspection reports
MOT certificates
Service history
Any other records of work carried out on the Minibus
All records will need to be kept and filed in a logical and easily managed system. It is worth noting that the Driver and Vehicle Standards Agency (DVSA) have the legal powers to undertake official visits to minibus operator's premises to check and ensure appropriate maintenance arrangements are in place. Should they be unhappy with the processes, plans or any other aspect of the vehicle's maintenance schedule, they can refer you to the Traffic Commissioner. Therefore, ensuring the service garage provides you with the detailed paperwork after all work carried out, is vital to the smooth running of your minibuses.
Minibus Access Equipment
If you operate accessible minibuses adapted to transport disabled passengers, you may not have appreciated that its maintenance and repairs have to include the variety of additional specialised equipment on board.
With minibuses that have been adapted to make them accessible for disabled passengers, the following list of equipment will be subject to extra checks:
First aid kits
Passenger lifts
Passenger restraint systems
Fire extinguishers
Low-level steps
Wheelchair clamps
Webbing restraints
Seats
Seat fixing mechanisms
Supplementary heating
Ventilation systems
It is likely that most of these checks can be carried out by the drivers and operators as part of their daily checks and provided no faults are detected, this will be enough. However, there are some pieces of equipment that will require more work and planning.
For example, The Lifting Operations and Lifting Equipment Regulations 1998 (LOLER) stipulates that passenger lifts have to be inspected at least every six months and then weight tested annually. The lift's service plan must also be carried out by a qualified engineers in accordance with the manufacturer's recommendations. The lift will also need to be tested to ensure that it is able to lift the weights safely. After each inspection, it is necessary for a report on the findings to be issued. These reports must be filed and retained for no less than 2 years.
It goes without saying that the consequences of not servicing and maintaining a minibus can range from awkward to the extremely serious. It can also impact on the profitability of your company by having service delays and vehicle downtime. As a worst case it could result in serious injury or a fatal accident.
By working closely with professional and qualified mechanics and engineers, will help you avoid these problems and run a smooth and successful service for all your customers.
If you would like to discuss your mini bus maintenance and service plan, please contact us on 0208 905 8788 or email using our online contact form.
Useful Links:
https://www.gov.uk/government/uploads/system/uploads/attachment_data/file/194259/PSV_Operator_Licensing_Guide.pdf
http://ctauk.org/UserFiles/Documents/AdviceInformation/Minibus_Maintenance_MoTs_and_Insurance.pdf
http://www.rospa.com/rospaweb/docs/advice-services/road-safety/practitioners/minibus-code-of-practice.pdf
Book
Book your Car, Van or Minibus using our quick book from or call our team on 0208 905 8788.
Fleet Manager, Fleet Van Servicing Centre North London.

Whilst travelling to you you ordered the part, and an hour after my initial call my van was on the lift and a new starter-motor was being fitted. An hour later I was on my way back to work. I cannot thank you enough for your help. Not only did you go out of your way to keep us working, you did it at a very sensible price.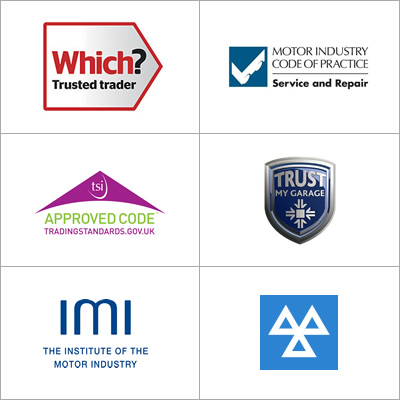 Your local garage in North London