Terms and Conditions
Any and all vehicles left at Russell Automotive Centre/Garage Express will be subject to our Conditions of Business below.
The Conditions of Business
The Title in any goods or services does not pass to the customer until all monies are received in full and all cheques cleared. Nothing contained herein is designed to nor will it affect a customer's statutory rights.
In these conditions ("We", "Us", "Our")  shall mean Russell Automotive Centre/The Russell Motor Company, trading as Garage Express and "the Customer" shall mean the person or body by or on whose behalf this form is signed or addressed to on the reverse side hereof.
Where we contract to carry out any Diagnostic Operation by name our liability shall be limited to the performance of such work as may be prescribed from time to time by the manufacturer as coming within the scope of such operation.
All contracts with us shall be valid and binding only if made in writing upon our Work Instruction sheet (job card) and shall be subject to these conditions of business and no other. We may subcontract to other businesses whereby Russell Automotive Centre/Garage Express will abide by their terms of business. A contract shall exist when and only when our Workshop Instructions Form has been signed by or on behalf of the Customer or a verbal agreement has been made.  No variation of any contract shall be valid unless agreed in writing and signed by or on behalf of the Customer and us, unless a verbal agreement for works has been made and no means such as email or fax could be provided to have a written confirmation of extra works to be done.
Russell Automotive Centre/Garage Express and its servants and agents are expressly authorised by the Customer to use the vehicle or vehicles referred to overleaf on the highway and elsewhere for all purposes in connection with the Service and Repair thereof.
All monies due to us in respect of Service or Repair operations carried out on the vehicle or vehicles referred to overleaf shall become payable when such operations are completed and the customer has been notified either overleaf or otherwise that the vehicle or vehicles are ready for collection. Unless otherwise agreed all payments to us shall be made before the vehicle or vehicles released to the Customer and in cash or card not by cheque.
The Customer acknowledges us to have a legal lien upon any vehicle or vehicles left with us for Service Inspection or Repair and upon the fittings or contents thereof for all monies due to us from the customer on any account.
Subject to the provisions of the Unfair Contract Terms Act 1977 and any amendment thereof vehicles and the components fittings and contents of vehicle are left with us entirely at the Customer's risk. We shall in no circumstances be liable for loss or damage thereto or for delay in completing service or repairs howsoever occasioned and whether by reason of any act or default of us in our servants agents or otherwise.
If, after the date of any contract made subject to these conditions of business but before payment is made by the Customer the list prices of parts supplied shall rise, then the contract price shall rise accordingly notwithstanding the terms of any estimate or quotation we may have given.
We will provide a satisfactory level of service. We do not guarantee that any parts we fit are suitable for anything other than general use of that part. We accept no liability except in so far as liability may be placed upon us by the Unfair Contract Terms Act 1977.
The work carried out as specified overleaf is warranted against faulty workmanship by a period of 12 months or 12,000 miles, whichever occurs first, from the date of completion of the work. This does not seek to affect your rights statutory rights.
All agreements made between us and the Customer, or as provided by the Unfair Contract Terms Act 1977 or similar enacted Legislation, Regulations and Directives, are personal to the Customer who shall not assign his rights or liabilities under an agreement made subject to these conditions.
If in our reasonable opinion the operations ordered to be carried out by the Customer cannot be carried out without the vehicle or any part thereof being washed or otherwise cleaned the cost of such washing or cleaning shall be chargeable to the Customer as if the same had been specifically ordered by him.
If the Customer shall become bankrupt or insolvent or make any arrangement with creditors or suffer a receiver of his effects to be appointed or being a body corporate enters into liquidation other than for the purpose of amalgamation or reconstruction we shall have the right to terminate any agreement with the Customer subject to these conditions and shall henceforth cease to have any further obligation under the contract and the price for all work done and goods and services rendered by us shall immediately become payable.
If by reason of the Customer's instructions or lack of instructions any vehicle or vehicles left with us for any Inspection Service or Repair operation are not collected by the Customer from us within 3 days of our having notified the Customer either overleaf or otherwise that such operations have been completed we shall be at liberty to charge the Customer a reasonable daily sum for the storage of such vehicle or vehicles.
If the customer requires a courtesy vehicle this will need to be insured by the customer under their own insurance policy and a copy of this and their drivers licence will need to be presented to us before they take possession of the vehicle. 
Russell Automotive Centre/Garage Express may at its discretion make a charge for any investigation work carried out.
All genuine parts fitted by Russell Automotive Centre/Garage Express will be covered by the parts warranty procedure as laid down in the manufactures terms and conditions. (Available by request).
Any items left in car are left at your own risk.
Vehicle to be left with sufficient amount of fuel to enable our technicians to complete requested repairs and collection and delivery service (if requested). We will charge £2.50 per litre for adding fuel to complete requested tasks.
It is the owner's responsibility not to drive the vehicle with any warning lights showing or any signs of problems that will cause damage to vehicle or compromise safety.
We may from time to time contact you via e-mail and send you updates about our services.
Pictures of your vehicle may be taken and used for advertising purposes.
All MOT rules and regulations are displayed on the MOT notice board. MOT retest fees may apply.
All parts removed will be disposed of. If you require the old parts you will need to inform us BEFORE the repair.
Should you not settle your invoice we reserve the right to pass on your details to a collection agency for retrieval of the outstanding debt.
During the repair of your vehicle we may need to disconnect the vehicles battery. It is your responsibility to ensure you have any security codes needed to allow any components to work. For example the radio.
National Conciliation Service (NCS) is a certified, independent, automotive ADR provider that offers dispute resolution services to businesses and customers when disputes cannot be resolved through a business' internal processes. To contact the NCS, please call:  01788 538317  Or alternatively, you can write to the NCS via: The National Conciliation Service, 2nd Floor, Chestnut Field House, Chestnut Field, Rugby, Warks, CV21 2PA.
Book
Book your Car, Van or Minibus using our quick book from or call our team on 0208 905 8788.
Fleet Manager, Fleet Van Servicing Centre North London.

Whilst travelling to you you ordered the part, and an hour after my initial call my van was on the lift and a new starter-motor was being fitted. An hour later I was on my way back to work. I cannot thank you enough for your help. Not only did you go out of your way to keep us working, you did it at a very sensible price.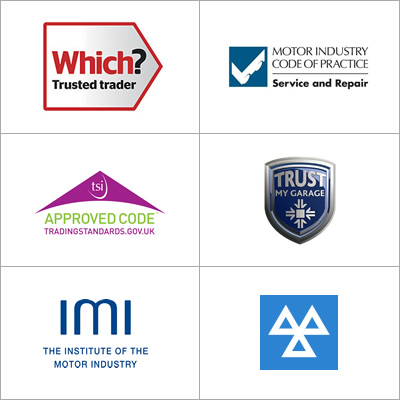 Your local garage in North London