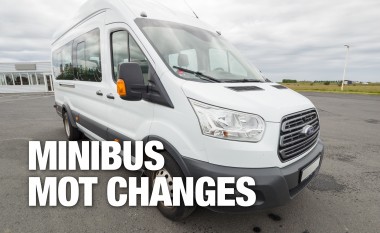 Mini Bus MOT – What impact do the MOT changes have?
Tuesday 19 June, 2018
There has been a great deal of discussion with regards to the recent changes to the MOT test for cars and vans, which came in to force in May this year (2018). In the forefront of the discussion was how it would affect the average driver, particularly of diesel cars. However, there has not been a great deal of discussion about how the changes will affect those with a single mini bus or those running a fleet of mini buses.
Mini Bus MOT
In our previous article "Minibus Maintenance Planning Guide" we highlighted the fact the Minibuses require an MOT after the first 12 months rather than the first 3 years required by cars. As almost every minibus is diesel, the new rules applied to a car MOT also apply to minibuses, therefore the impact could be far higher for companies and charities running their minibuses.
It is also important to understand the type of Minibus MOT you require, dependent on the number of seats the minibus has. They are split in to 2 types:
Class VII MOT – Minibuses up to 12 Seats
Class V MOT – Minibuses over 12 Seats
Minibus MOT Changes – Potential Impacts
Minibuses are used by a wide range of organisation including schools, charities and care homes. All rely heavily on the transport for their day to day needs, therefore if their minibus fails the MOT on the more stringent rules, this could have a huge impact including:
Financial – More frequent or higher repair bills
Loss of Service – Unable to use the minibus for customers
Some of the elements of the MOT that will need to be considered by minibus operators are:
Visual smoke from the exhaust pipe
How each fault is categorised. There is now the introduction of:
• Dangerous
• Major
• Minor
Checks to determine if there are "any fluid leaks that pose a threat to the environment".
As can be seen from our more detailed article on the MOT changes published on the website of our sister garage Russell Automotive Centre titled "MOTs are changing in 2018 – what it mean to you?", the points made above are just a few examples of all the changes that have been implemented. It is worth taking a few moments to read the article to make sure you are fully informed.
Due to these impacts, it is now clear that minibus operators need to make sure that their minibuses are properly maintained throughout the year. This will require a schedule that will determine times and dates that the minibus will have the service or MOT and ensure that the stricter MOT test does not impact as heavily as it would without the maintenance, keeping their vehicle on the road and their customers happy.
Here at Garage Express, from our premises in North London, are fully equipped and experienced to service, maintain, repair and MOT all makes of minibuses and our team can help you schedule the dates and times to help ensure your minibuses are kept on the road. If you would like to speak with a member of our team for some advice or would like to book your minibus in for an MOT, please call us on 0208 905 8788.
Book
Book your Car, Van or Minibus using our quick book from or call our team on 0208 905 8788.
Fleet Manager, Fleet Van Servicing Centre North London.

Whilst travelling to you you ordered the part, and an hour after my initial call my van was on the lift and a new starter-motor was being fitted. An hour later I was on my way back to work. I cannot thank you enough for your help. Not only did you go out of your way to keep us working, you did it at a very sensible price.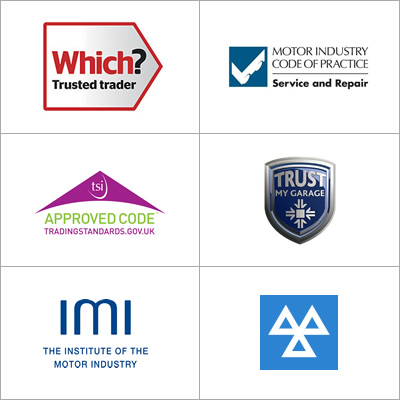 Your local garage in North London