What We Do
Garage Related Services
At Garage Express, we provide a wide range of garage services in Kingsbury, North West London, NW9.  Our range of service options includes repair, maintenance and MOTs for all types of cars and vans.
For more details on the car and van services, look at our Car Servicing, Repair & MOT page or our Van Servicing, Repair & MOT page for the range of options designed to make life as convenient as possible for you.
Car & Van Servicing
Different garages call car and van service intervals by different names. We are happy to talk you through these differences and explain the benefits for each type.
Your service book should be able to inform you of the previous service history of your car. However, some service centres may not have documented everything they have done. Most cars nowadays, providing the service indicator has been set correctly, should tell you when a service is due.
We are a quality independent garage and we want customers to be aware of exactly what we can do for them and can assure you that our servicing will not affect your manufacturers' warranty.
For more information about our car and van servicing options, please visit our dedicated Car Servicing or Van Servicing pages.
Car & Van MOTs
We are an authorised MOT test centre in North London, ensuring that your car or van will receive the highest quality work.
Our MOTs costs:
£39.95 for cars and small vans and Taxis.
£40 for larger vans (class 7).
We also offer free re-test should your vehicle not pass first time.
New Tyres & Puncture Repairs
If you think you need new tyres, we are more than happy to provide a free tyre inspection to check the wear level of your current set of tyres and then quote for replacement tyres to suit any budget, if they require changing. We are able to source a wide range of tyres including winter tyres for any size wheel, so just pop in for some good honest advice.
As part of our complete tyre service, we also provide puncture repairs for when it's not necessary to replace the tyre. This is a quick and simple procedure that can be carried out while you wait.
Wheel Alignment (Tracking)
Our comprehensive full 4 wheel alignment service is here to make sure your car drives safely and reduces uneven tyre wear, which can result in having to change your tyres more frequently than necessary. This naturally saves you both time and money whilst improving your fuel efficiency!
Car / Van Repairs & Maintenance
No one likes expensive garage bills. We strive to ensure that all repairs and maintenance are explained in full to you, before any of the work is carried out, and that you retain full control of the costs. We will list, in order of priority, what is necessary to keep your vehicle safe and on the road and then you can make an informed choice as to which works you would like us to carry out. In addition, all parts are covered by at least a 12 month or 10,000 mile warranty giving you that extra peace of mind.
Book
Book your Car, Van or Minibus using our quick book from or call our team on 0208 905 8788.
Fleet Manager, Fleet Van Servicing Centre North London.

Whilst travelling to you you ordered the part, and an hour after my initial call my van was on the lift and a new starter-motor was being fitted. An hour later I was on my way back to work. I cannot thank you enough for your help. Not only did you go out of your way to keep us working, you did it at a very sensible price.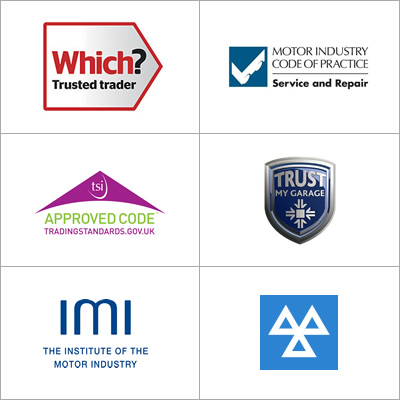 Your local garage in North London