Honest Trusted and Reliable Local Garage in London
When you're searching for a local car garage in North London that you can trust to deliver high quality and reliable vehicle services at affordable prices, it can be a challenge to ensure your choice is the right one. Here at Garage Express we have taken the steps to give you that peace of mind from the outset when you choose us to service or MOT your car or van.
As an trusted garage, every time you bring in your vehicle, you will get:
Honest Pricing – All work will be explained clearly and the costs will be transparent.
Quality Work – Any repairs done will meet the highest standards.
Exceptional Customer Service – You'll find the service friendly, straightforward and jargon free.
Further still, we are also members of the Trading Standards Institute Approved Consumer Code. We feel this shows our total commitment to offering quality and fairly priced car and van servicing and MOTs. The two-stage approval process ensures we will adhere to set code criteria including:
The provision of clear pre-contractual information
Protection of prepayments
Dealing with consumers in their own home
Monitoring procedures
Independent dispute resolution schemes
Continuing our commitment to the motor industry and helping develop the skills of our technicians, we are members of the Institute of the Motor Industry (IMI). The IMI was established to progress and support the motor industry and help to ensure strong public confidence in the products and services. We have embraced this development ethos and continue to support.
Finally, we are also members of the Trust My Garage organisation. Everyone in the Trust My Garage are members of the Independent Garage Association (IGA) which in turn is part of the Retail Motor Industry (RMI), one of the UK's longest established motor trade organisations. IGA members are genuine professionals who have to adhere to a very strict code of practice.
We hope that, with so many safeguards in place, you can rest assured that our car and van services will be professionally delivered to the highest of quality and offer the greatest value for money.
Founder Jane Russell in our Car Servicing Centre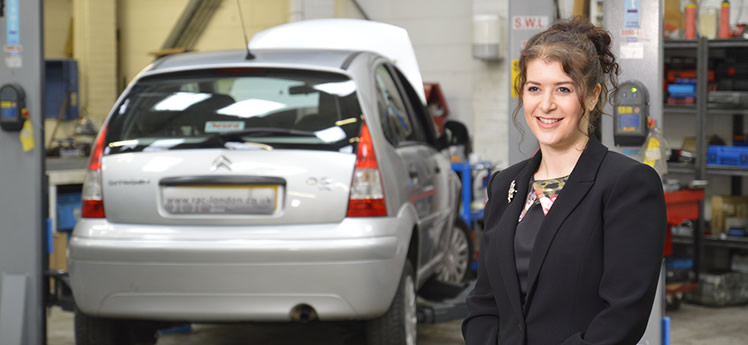 Book
Book your Car, Van or Minibus using our quick book from or call our team on 0208 905 8788.
S. Holyland. Car Servicing, North London

It was a real help to have the car picked up and delivered back to my workplace. Having no real knowledge of the workings of cars I have to rely on the garages expertise and honesty in diagnosing any problems on the vehicle and I certainly trust Garage Express in this respect. I would not hesitate to recommend Garage Express to anyone looking for a reliable and Trustworthy Garage.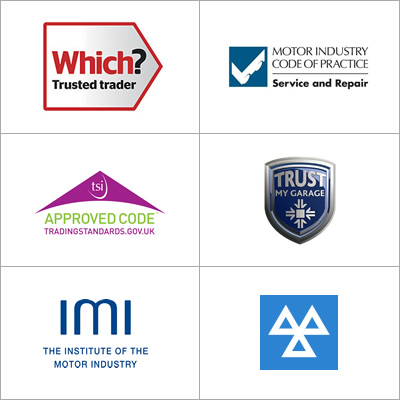 Your local garage in North London