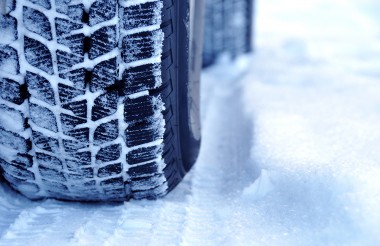 Winter Tyres – Do I need to get them?
Wednesday 14 February, 2018
Here at Garage Express, our North London customers often asked about whether fitting winter tyres is worth it and if there is a significant benefit in doing so. We are able to offer you advice and help you choose the types of tyres you need, along with the fitting and balancing of the wheels. Here we look at why winter tyres can help and the benefits that can be achieved.
What are Winter Tyres?
Winter tyres are specially designed for use in temperatures of less than 7 degrees Celsius and have a tread design that helps to deliver the maximum amount of grip in the wet and snow. One of the key points is that the winter tyre is not simply for when there is snow on the roads, but they also provide advanced grip levels when the weather is cold but wet. This is where the tread design helps to cope better with increased water on the road surface than regular tyres when driving in the wet. The tyre's composition is softer than the fair weather tyre which means that it provides more grip when in colder temperatures, no matter whether it's dry or not.
Do Winter Tyres Make a Difference?
There have been some figures published by a leading tyre maker that a car or van that has winter tyres fitted can brake on snow coming to a full stop from 31mph in just 35 metres. This means that the vehicle comes to a stop 8 metres shorter than if it had been fitted with summer tyres in the same weather conditions. The stopping distance is even more marked when the road is icy. In icy road conditions, if the car is travelling just 18mph, a car or van fitted with regular fair weather tyres will take an additional 11 metres to stop. This is scary when you consider the distance is the equivalent length of a double-decker bus!
How much do Winter Tyres Cost?
The costs of tyres can vary greatly, so there can be a big difference in tyre cost. For example, you are able to buy a budget tyre for less than a standard winter tyre. Alternatively, you could buy a normal mid-range tyre for more than a winter tyre. Therefore, there is no straightforward answer for to this question. Overall, the cost of fitting winter tyres to your car or van does not have to be more expensive than a good quality normal/summer/all-season tyre.
The simple answer to this is that we really wouldn't recommend it. As we have mentioned earlier, the tyre's compound has been specially designed to work at lower temperatures and therefore are nowhere near as effective during the rest of the year when the temperatures are much higher. In fact, the opposite will happen in the sense that the stopping times will be slighter longer and will wear out faster than conventional tyres. Overall, it's much better to have the tyre's compound match the weather conditions they're being used in.
If you would like to discuss your options for winter tyres, please come in to our North London garage or give us a call on 0208 905 8788.
Book
Book your Car, Van or Minibus using our quick book from or call our team on 0208 905 8788.
Fleet Manager, Fleet Van Servicing Centre North London.

Whilst travelling to you you ordered the part, and an hour after my initial call my van was on the lift and a new starter-motor was being fitted. An hour later I was on my way back to work. I cannot thank you enough for your help. Not only did you go out of your way to keep us working, you did it at a very sensible price.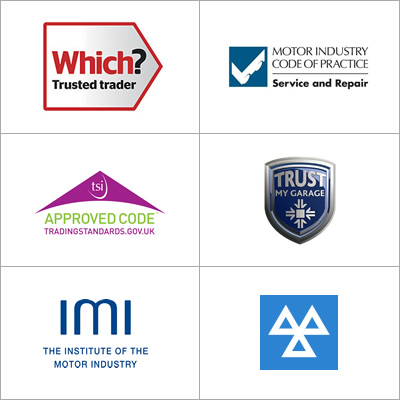 Your local garage in North London