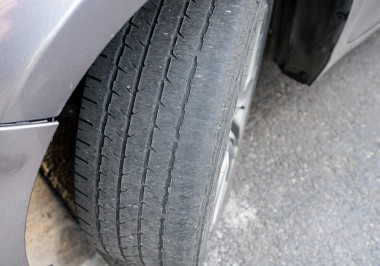 Car and Van Tyres – What you need to know
Tuesday 4 July, 2017
There are a wide range of factors you need to consider to ensure you have a set of legal and safe tyres on your car or van. However, when was the last time you actually checked them for wear, or to ensure they are inflated to the correct pressure? Ensuring you have the correct tyres at the correct pressure with the correct amount of grip will help keep you and your family safe, and keeps you on the right side of the law.
Here we have what you need to know about car tyres to help keep you safe.
Tyre Pressure
Ensuring you have the correct tyre pressure can prolong the life of the tyre, improve fuel efficiency and improve safety. You can check the tyre pressure recommended by your car or van manufacturer by checking the manual. It is worth noting that the pressures given will be for "normal" use and will be for cold tyres. If you plan on carrying heavier loads, there will be a different pressure to compensate. Also, the air pressure may reduce more quickly in warmer weather, so check more frequently during the summer months
Tyre Tread
There is a legal requirement that you must ensure the tyre tread is no lower than 1.6mm, however it is recommended that you do not to allow your tyres wear below 3mm. In addition to being unsafe for driving, having a tread below the legal limit could also land you into trouble with the law. It is possible you could receive a fine of up t £2,500 and 3 penalty points on your driving licence for illegal tyres.
Here we have a helpful article on how to check your tyre tread
Tyre Repairs
Under certain circumstances, a punctured tyre can be repaired, however there are strict guidelines that determine what type of puncture can be repaired and that all repairs must adhere to the British Standard BSAU159f:1997.
As a guide, the types of punctures that cannot be repaired are any tyre that:
• Already falls below the legal minimum tread depth of 1.6mm
• Has shown signs aging such as cracking and deterioration
• Has already undergone previous poor repair work
• Is showing signs of bead damage
• Has exposed cords
• Shows signs of secondary damage that was caused by the object
• Has damage outside of the middle ¾ of the tyre and is located too close to the sidewall
Tyre Age
In most cases, a car tyre will need replacing due to the wear and tear of driving rather than simply the age. Most drivers expect to travel around 20,000 miles before their tyres will need to be changed.
The specific age of the tyre is not really the main issue as tyres degrade when exposed to strong sunlight, heat and wet weather. The damage you should look for will look like cracking along the sidewall of the tyre.
This type of damage is usually only found on vehicles that do not do high mileage or are kept stationary for long periods of time, such as trailers or caravans. If you are not certain about the integrity of your tyres, you should have them checked by an expert.
If you would like one of our experts to professionally check your tyres, call us on 0208 905 8788 or stop by for a FREE tyre tread depth check at our North London garage.
Book
Book your Car, Van or Minibus using our quick book from or call our team on 0208 905 8788.
Fleet Manager, Fleet Van Servicing Centre North London.

Whilst travelling to you you ordered the part, and an hour after my initial call my van was on the lift and a new starter-motor was being fitted. An hour later I was on my way back to work. I cannot thank you enough for your help. Not only did you go out of your way to keep us working, you did it at a very sensible price.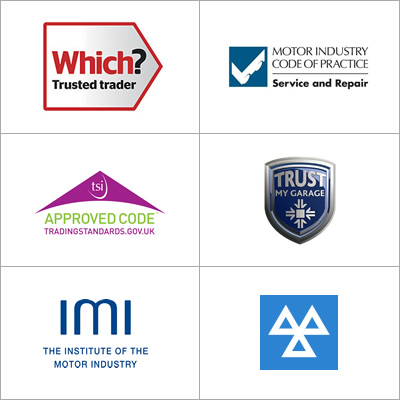 Your local garage in North London