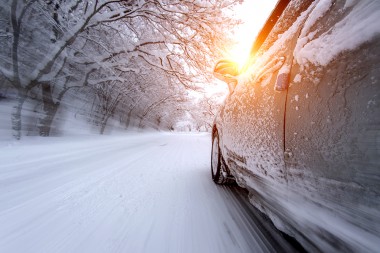 Garage Express Winter Driving Tips
Wednesday 24 January, 2018
During the winter season the weather can change quickly from dry to wet to snow and then ice in a matter of a few hours. This can make driving tricky, even dangerous, which can lead to accidents. And before you get out on the road, if your car is not prepared for the cold weather, it may not even start.
Following on from our article on how to prepare your car for the winter, here we have a few tips that will help to keep you safe in most eventualities.
Tips for your car before you leave:
This may sound obvious, but do not try to warm up your car or van whilst it is still in a garage. This can lead to a build-up of toxic gases.
Always check to ensure that your tyres are inflated to the correct tyre pressure.
Less obvious, is to make sure that your fuel tank is kept at least half full as this will help to stop the fuel lines from freezing.
Never resort to using your car or van's cruise control facility when driving on any slippery surface.
Never forget to put your seat belt on before setting off on your journey.
Make sure you pack the following items before setting off:

Mobile Phone & In-Car Charger
Blankets
Gloves
Hats
Food & Water (eg chocolates)
Any medication that could be needed
Torch
Travel Shovel
Hi Visibility Jacket / Vest
Traffic Warning Triangle

Always make sure your car or van is ready for the journey by doing the winter checks.
Tips for the longer distances:
Always check the latest weather reports before setting off on a long-distance journey. Check the weather forecasts for the entire trip rather than watching the first few hours. If possible it may be worth trying to delay your journey if the forecast is particularly bad.
Never continue driving if you are tired. Make sure you take enough breaks to get the right amount of rest before continuing.
If the weather becomes too bad, try stopping at a location where you can get out of the bad weather; this could be a service station, hotel or B&B.
Tips for driving in the snow:
Always accelerate and decelerate slowly as this is the best way to keep the tyre's traction on the slippery road surface and helps to reduce the risk of skidding. Please remember that it takes a lot longer to slow down on slippery roads.
Throughout your journey remember to slow down and drive more slowly than you normally do in dry conditions and that everything will take longer on snow-covered roads
If you are unfortunate enough to become stuck, please simply stay with your car. Your car or van will provide you with the shelter you need and makes it much easier for rescuers to find you. Please do not attempt to brave the weather and walk to find help. Use your mobile phone to alert the authorities.
If you've needed to stop and the snow is building up, ensure that the car's exhaust pipe isn't covered with snow or ice as blocked exhausts can lead to the noxious gas carbon monoxide gas seeping into the passenger compartment whilst the engine running.
Whenever possible, only keep the engine running for short periods in order to use the heater just long enough to remove the chill from the passenger compartment. This will also help you to preserve your fuel level for a longer period.
Try to avoid stopping if possible as it is much easier to keep moving than to attempt to get going again after a complete stop. Therefore if you are able to slow down sufficiently to keep rolling, for example until a red traffic light changes to green, then is best to do it.
When driving up snow or ice covered hills, it is best to not place too much power on the accelerator the wheels will simply start spinning. It is best to try to get a little momentum up to help you reach the hill. Remember that you will need to reduce and control your speed as you head back down going as slowly as possible.
But the best way to stay safe if the snow has come down is to stay at home. Take the advice form the authorities that if you really don't have to go out, don't and watch the snow from indoors.
We will be continuing with our look at driving safety in the coming weeks, with our next two articles covering the use of winter tyres and the benefits of windscreen RainAway treatments.
We hope you find these tips useful and they help you to have a safe journey over the winter season. If you would like us to help you with the checks on your car, please give us a call on 020 8905 8788 to book your car in for a winter check. We can also provide car servicing throughout the year at our garage in North London.
Book
Book your Car, Van or Minibus using our quick book from or call our team on 0208 905 8788.
Fleet Manager, Fleet Van Servicing Centre North London.

Whilst travelling to you you ordered the part, and an hour after my initial call my van was on the lift and a new starter-motor was being fitted. An hour later I was on my way back to work. I cannot thank you enough for your help. Not only did you go out of your way to keep us working, you did it at a very sensible price.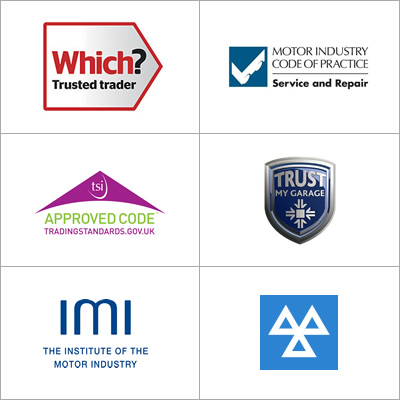 Your local garage in North London