What should I do to ready my car for the winter?
Thursday 4 October, 2018
At Garage Express based in Kingsbury North London, we know that thinking about the upcoming winter season is not a cheerful subject, however now really is the time to think about preparing your car ready for the winter weather. So what should you do? Here we have a list of hints and tips to help you.
Having your car serviced before the really cold weather starts will help to keep you on the road when the weather turns. Although the MOT ensures the safety checks are carried out, this ensures that areas such as brake pad wear hasn't gone too far since the last MOT.
2. Check to see your battery is ok
Checking that your battery has a good charge and can retain it well is an important element for preparing your car for the winter months. During the colder weather, the battery has to work much harder with much higher usage of features such as the lights and heating. Most car batteries have a life expectancy of approximately 5 years, so if you haven't had a replacement in that time, it could be time to change.
3. Check the levels of antifreeze
The colder weather will mean that you have to ensure the car's coolant system is topped up with antifreeze. This should be at around the 50 to 50 mix with the water. Please read your vehicle manual for specific advice. It may seem like a minor issue, but it really helps to check as the levels are often more diluted over time.
4. Make sure your tyres have enough tread
Naturally, roads become more slippery in the wet and freezing conditions so it is vital for the safety of your car or van to ensure that your tyres meet the legal requirements for tread depth and wear and tear. Some prefer to switch to winter tyres to give that extra level of grip. See our previous articles on:
Car and Van Tyres – What you need to know
Winter Tyres – Do I need to get them?
5. Ensure your all your lights are working
During the darker months, it's important to ensure that all the car or van's lights are fully working and with no intermittent issues. Although this again would be covered in the MOT, it can occur in between tests, so checking them regularly will help to keep you safe on the roads. The main lights to check are:
Side lights
Full Beam
Front and Rear Fog lights
Brake lights
Indicators
Hazard Lights
6. Check you have enough screen wash and wipers
The spray from the wet roads is much dirtier during the winter months due to all the additional salts and mud, therefore you must maintain the screen wash levels and ensure that the wipers are in a good condition to clear your windscreen well. You should also make sure that any cracks in the windscreen are either repair or if necessary a replacement windscreen. There is also the option to include services such as our RainAway service that uses nano-technology to help clear the windows of rain much more easily than with wipers alone.
7. Have a winter breakdown kit
If you are unfortunate enough to breakdown, especially if there is snow around, it is important that you travel prepared. The breakdown kit should include items such as:
Food and water
Warm blanket
Fully charged torch
Window scraper and de-icer
Shovel
Fully charged mobile phone (or have a car charger with you)
Fully paid breakdown cover
By following these simple steps you will be able to have a trouble free and safer car or van for the winter. If you would like to book your car in for us to be able to help you ready yourself for the coming winter, please give us a call on 0208 905 8788.
Book
Book your Car, Van or Minibus using our quick book from or call our team on 0208 905 8788.
Fleet Manager, Fleet Van Servicing Centre North London.

Whilst travelling to you you ordered the part, and an hour after my initial call my van was on the lift and a new starter-motor was being fitted. An hour later I was on my way back to work. I cannot thank you enough for your help. Not only did you go out of your way to keep us working, you did it at a very sensible price.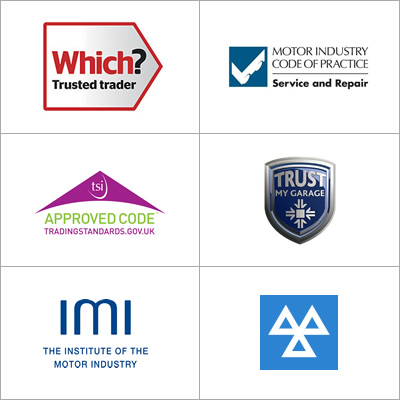 Your local garage in North London