New – Hybrid and Electric Car Air Conditioning Machine Arrives
Wednesday 26 September, 2018
Although hybrid and electric cars use a different gas in their air conditioning system to those used in conventional petrol and diesel car engines, we are delighted to announce that we have purchased a new machine that means we are able to service and re-gas any of the old and new air conditioning systems no matter whether it's for a petrol, diesel, hybrid or electric car. The new air conditioning machine takes pride of place in our Garage in North London.
New Air Conditioning Machine
The purchase of the new machine forms part of our commitment to our customers and the changes being made in technology. This new air conditioning machine caters for the re-gas of older R134a air conditioning systems and the newer R1234YF gas systems. To find out more about this you can read one of our previous article entitled "Air Conditioning Gas – Changes having an impact".
When you need to have your car's air conditioning system re-gassed, it is highly recommended that you have a service as well rather than just the gas. This way it will be possible to detect any leaks that may have happened which will ultimately cost more money in the longer term from the loss of gas.
As experienced and professional technicians, we understand that servicing and maintaining car air conditioning systems carries with it some important safety aspects. These are specifically mentioned by the Health and Safety Executive (HSE). We know that our customers expect the highest standards and so ensure we deliver our services to the highest levels. These include:
Fully qualified technicians – not only for the servicing itself but also how to carry out emergency action in the event of accidental spillage
Only the correct equipment and correct gas for the car is used
Appropriate safety equipment is used
Ensuring no overfill is made
Air Conditioning in Winter
As we have recently enjoyed such a long and warm summer, it is likely that your air conditioning has been made to work hard to keep you and your car cool. The chances are you've used it every day for long periods, especially if you've been on holiday with your car. This means that you may need to have your air conditioning gas checked to ensure there is sufficient to make it through the winter months.
Some motorists are unaware that it is recommended that air conditioning is used through the winter months to help clear mist from the windscreen. By using the air conditioning with the heater, it will help to clear the windscreen and help to keep the air inside the car drier and therefore less likely to mist again. So don't wait for next summer to re-gas your air conditioning system, have it checked and re-gassed ready to see you through the misty winter.
More detail about the safe recovery and service of air conditioning gas can be found on the HSE website (Link: http://www.hse.gov.uk/pubns/indg349.pdf)
Next time you need to have your car's air conditioning serviced and re-gassed, please give us a call and you will have peace of mind that the service will be carried out safely and efficiently.
Book
Book your Car, Van or Minibus using our quick book from or call our team on 0208 905 8788.
Fleet Manager, Fleet Van Servicing Centre North London.

Whilst travelling to you you ordered the part, and an hour after my initial call my van was on the lift and a new starter-motor was being fitted. An hour later I was on my way back to work. I cannot thank you enough for your help. Not only did you go out of your way to keep us working, you did it at a very sensible price.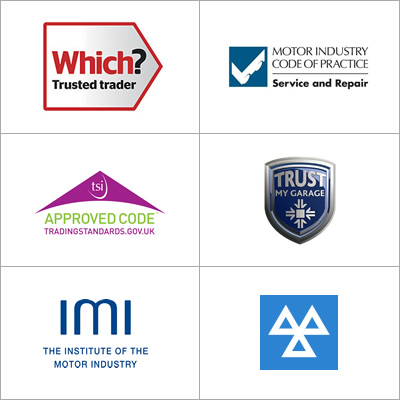 Your local garage in North London