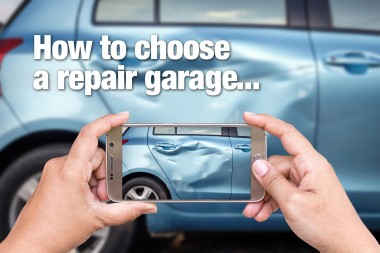 Car Bodywork Repairs – How to Choose the Right Garage
Friday 22 June, 2018
Having to have your car's bodywork repaired is one of the more annoying aspects of owning a car, anything from a more serious accident through to irritating dinks and scratches, it all means money and time off the road. The next question is, who do you trust to take care of the damage? Here we give a few tips on how to best choose the garage to repair the car bodywork.
1 – Ask around
Word of mouth can be a powerful indicator as to the quality of a garage's ability to repair the car or van's bodywork and help show the type of customer service you will receive. Your immediate network of friends, family and work colleagues provides an excellent opportunity to receive feedback. Social Network sites can also offer a source of information about the quality of bodywork repair provided by garages, although should be taken with a small pinch of salt as the feedback could be either bias or faked.
Location can play a part in your choice of bodywork repair shop. Making sure that the bodywork repair shop is located in a place that is in easy reach of your work or home will help. However, it is also worth checking that the area is safe for your car or van to be left unattended eg can it be taken off the road and parked inside safely under lock and key if the repair work is carried out over a number of days.
3 – Get at least 3 bodywork repair estimates
It is standard to look around to obtain 3 estimates for the bodywork required. This way you will be able to not only compare costs but also what will be included in the quotation. You will be in a better position to fully understand what is involved. But remember, the cheapest may not be the best option!
4 – Ask Questions
When considering which bodywork repair centre to go to, it will be worth asking some question to find out a little more detail about their bodywork repair service. For example:
Is there a warranty for the work?
If there is a warranty, what does it cover?
How long does the warranty last?
What does their insurance cover? Eg theft, fire etc
Do they use manufacturer's paint match and how many layers are applied?
These questions will help to provide peace of mind that you are choosing a garage that is offering a high quality to their repairs.
We hope you find the tips in this article useful. If you would like any further advice or help about some bodywork repairs, we will be pleased to help. Simply give us a call us on 0208 905 8788 and one of our experienced bodywork repair technicians can book your car in for its next service.
Book
Book your Car, Van or Minibus using our quick book from or call our team on 0208 905 8788.
Fleet Manager, Fleet Van Servicing Centre North London.

Whilst travelling to you you ordered the part, and an hour after my initial call my van was on the lift and a new starter-motor was being fitted. An hour later I was on my way back to work. I cannot thank you enough for your help. Not only did you go out of your way to keep us working, you did it at a very sensible price.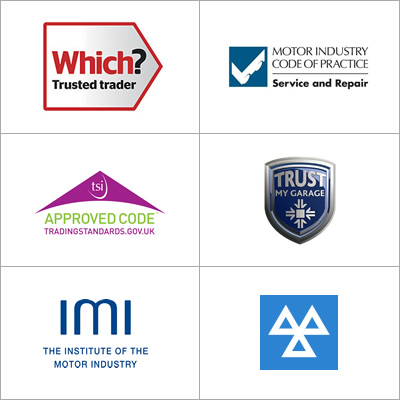 Your local garage in North London