Keeping car repair costs down – what to do
Monday 17 December, 2018
Here at Garage Express, North London, we know that car repairs are not at the top of your list of things you'd like to spend your money on. However, when owning a car, you will almost inevitably receive a repair bill at some point during your ownership. The trick is how to keep your car repair bill to a minimum, so prevention is better than cure.
Here we have a look at just some of the ways to keep your car repair cost down by avoiding some of the causes for repair.
Brake Repair
Naturally ensuring your brakes work properly will be a top priority so having them repaired when faulty is important. However there are ways of driving to ensure that your brakes will last longer and therefore reduce the cost of brake repairs over the longer term. These include leaving plenty of braking time so as not to brake too hard and not riding on the brake so as to wear out the pads or discs.
Clutch Repair
There is a simple change to driving habits that will help to reduce the frequency of having to repair the car's clutch. This is to not hold the car on the clutch when in traffic or on hills in and around London. By placing the hand brake on and not wearing the clutch, over time this will reduce the clutch repair frequency.
Suspension Repair
There are a number of changes that can be made to help reduce the risk of needing repairs to your car's suspension. These include:
Not overloading your car, which can damage the suspension
Driving slowly over speed bumps – this can also help reduce the need to repair exhaust pipes
Keeping an eye out for pot holes and avoiding if possible but driving slowly over them if there is no other option
Fuel Filter Replacement
It is a fact that, for older cars with metal petrol tanks, running your fuel tank down all the way to empty and then filling it up can cause the sediment in the bottom of the tank to block the fuel filter. This ultimately results in costs to repair the filter. By ensuring the tank is always half full of fuel will help to reduce the blockage risk and therefore reduce the risk of repair or replacement of parts.
Newer cars with plastic petrol tanks are less likely to suffer from this issue. It is worth checking to see if your car has a plastic or metal petrol tank.
Windscreen Wiper Motor Repair
As with the fuel filter repair, windscreen wiper motors are not going to be at the forefront of many people's thoughts. However, if you try to clear snow, slush or heavy frost it can place the motors under a lot of stress and they can break, resulting in needing to have them repaired. If the weather is cold and the car windows need clearing, it is best to use ice scrapers first and anti-ice sprays to clear them first before using the wipers.
As can be seen from these few minor changes, there are ways to help reduce your car repair bills. If however you have found that by simple wear and tear there are aspects of your car that requires repairing, please give one of our customer service team at Garage Express in North London, a call to book your car in.
For repairs to your car bodywork read: Car Bodywork Repairs – How to Choose the Right Garage
Book
Book your Car, Van or Minibus using our quick book from or call our team on 0208 905 8788.
Fleet Manager, Fleet Van Servicing Centre North London.

Whilst travelling to you you ordered the part, and an hour after my initial call my van was on the lift and a new starter-motor was being fitted. An hour later I was on my way back to work. I cannot thank you enough for your help. Not only did you go out of your way to keep us working, you did it at a very sensible price.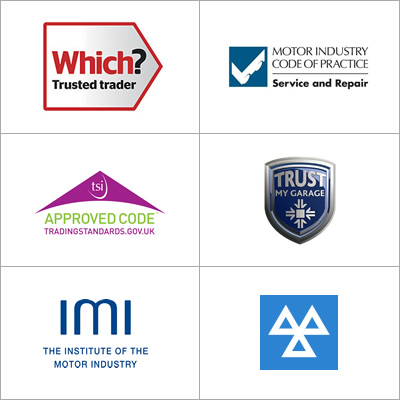 Your local garage in North London