How do you plan your fleet car servicing and repairs?
Tuesday 18 December, 2018
Fleet Managers in London often have to manage a wide variety of cars and vans in their fleet that require regular servicing, MOTs and some repairs. These could include the varying fuel types; petrol, diesel and hybrid, as well as cars and vans from different manufacturers.
In order to successfully manage their fleet servicing, repairs and MOT plans and so that they can be delivered in one place, fleet managers need to search for a trustworthy and professional garages that can deal with all their needs.
London Fleet Car MOTs
If your fleet contains cars and vans over 3 years old, it is important to have a robust schedule planned for the MOTs. We understand that your fleet will need to be running smoothly and safely, so we have a helpful Fleet MOT service that provides a handy out of hours key drop off service helping to make leaving your Fleet car or van as simple and convenient as possible. This drop off service can be booked by calling one of our service team.
Fleet Managers now have to factor in the new levels of permitted emissions from cars and vans within the Ultra Low Emission Zones (ULEZ), which are to be introduced in 2019. The new London zones will have significantly tighter regulations on emissions than the present Low Emission Zones (LEZ). To find out more on the details of the new ULEZ, read our article entitled "What's going to happen to commercial vans in London".
This will result in the number of cars or vans able to drive in these zones without paying the daily charge dropping, and the number of cars and vans requiring regular servicing to maintain their low emissions increasing. Fleet managers will need to plan these services in advance to ensure their fleet meet the criteria.
London Fleet Car Repairs
Accidents requiring bodywork repairs are an unfortunate but almost inevitable problem for fleet managers. Here at Garage Express we undertake the full range of bodywork repairs including:
Crash Repairs
Bodywork Dents
Paintwork Scratches
Scuffs (Bodywork and Bumpers)
Corrosion Repairs
Welding
We provide fleet managers with a free quote prior toany work starting, and often this can be done by using photographs of the damage emailed to us.
Value Added Service for Fleet Customers
We are fully practiced and experienced in working with vehicle leasing companies helping them maintain their fleet of vehicles and keeping them running safely. We work with the leasing company and the fleet managers to plan the service or repair times to best suit their working day.
As part of our value added support for our fleet customers, we can provide a selection of additional support to help reduce any disruption to the driver's working day. These include:
Provision of a free of charge courtesy car or van during the works (Terms apply)
Free local collection and delivery from your driver's office or home
Discounts for fleet vehicles
If you are a fleet manager in need of a reliable and professional garage to partner with to ensure your fleet cars and vans are on the road as much as possible, please ask one of our London based service team for details or call us on 0208 905 8788.
Book
Book your Car, Van or Minibus using our quick book from or call our team on 0208 905 8788.
Fleet Manager, Fleet Van Servicing Centre North London.

Whilst travelling to you you ordered the part, and an hour after my initial call my van was on the lift and a new starter-motor was being fitted. An hour later I was on my way back to work. I cannot thank you enough for your help. Not only did you go out of your way to keep us working, you did it at a very sensible price.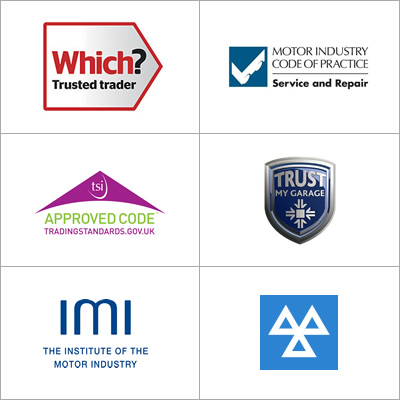 Your local garage in North London