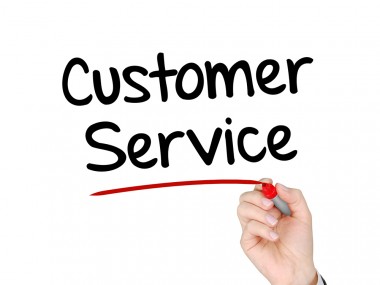 Customer Service – First and Foremost
Tuesday 23 January, 2018
Here at Garage Express, we have always strived to place customer service and satisfaction at the heart of everything we do. We passionately believe in our work; the attention to detail, the transparency of work and costs along with our friendly and approachable team.
To this end, we have crafted our approach to include:
A detailed breakdown of work and costs, including parts and labour so there are no surprises
Close communication with you throughout the work so that, if something unexpected arises that could potentially cost more than quoted, you will be aware of this before anything is started. We even send photos or videos to you so you are able to see the issue first hand
To help give all our customers peace of mind we are members of the following trade organisations:

Institute of the Motor Industry (IMI)
Trust My Garage
Trading Standards Institute Approved Consumer Code
Customer Satisfaction – Peace-of-Mind Guarantee
In addition to our membership to the above trade organisations, we are pleased to be part of the Independent Garage Association backed Trust My Garage Scheme. The Independent Garage Association (IGA) has backed Trust My Garage by providing a £1000 guarantee to customers, so that in the incredibly unlikely event that there is an unresolved dispute there is cover in place. Their intent is to give complete peace-of-mind to customers and a strong illustration of the confidence that can be placed in the quality of work received from our Garage.
It's Rare – But Problems Can Arise
There are rare occasions when an issue can arise and one of our customers does not feel completely satisfied with the work we have carried out for them. If this happens, which in all honesty has happened but thankfully very infrequently, we strive to have an open, honest and productive discussion to make sure we come to a positive solution.
This was illustrated in an example where we had a customer that felt they had not received an entirely satisfactory service. Although we had followed our procedure of delivering upfront costs, photos and sought confirmation for the work to proceed, our customer believed there were issues outstanding. To ensure we resolved the issue, we immediately called them to speak directly with them, helping us to fully understand their thoughts around the perceived problem. Following the call, we agreed a solution to the problem and thankfully, our customer felt the issue had been resolved. We will always go the extra mile.
Call Us, Let Us Know
It is unfortunate that on occasions we only become aware that the customer is unhappy after they have posted a less than positive review online. We would like to encourage all our customers that, if in the unlikely event they are not happy with our work, to speak with us directly first, in order for us to find a solution.
Let's Work Together
Once a call comes highlighting that there is a potential problem, we like to meet with our customers and discuss the issues in detail, expressing honest and open thoughts surrounding the experience and then agreeing the best way forward. By working together, we believe we can find the best way forward with any issues that arises. In our experience, we have found this to be the most productive and positive route to customer satisfaction.
Naturally we hope that you will never need to use the processes we've set up to deal with problems. However, we hope that it will give you confidence and peace-of-mind that we will quickly and proactively act on your concerns, in order to find a resolution and give you the positive customer experience we like you to have.
If however, a customer would prefer to deal with an independent complaints procedure, we will provide details of the National Conciliation Service. National Conciliation Service (NCS) is a certified, independent, automotive ADR provider that offers dispute resolution services to businesses and customers when disputes cannot be resolved through a business' internal processes. To contact the NCS, please call: 01788 538317 Or alternatively, you can write to the NCS via: The National Conciliation Service, 2nd Floor, Chestnut Field House, Chestnut Field, Rugby, Warks, CV21 2PA
Book
Book your Car, Van or Minibus using our quick book from or call our team on 0208 905 8788.
Fleet Manager, Fleet Van Servicing Centre North London.

Whilst travelling to you you ordered the part, and an hour after my initial call my van was on the lift and a new starter-motor was being fitted. An hour later I was on my way back to work. I cannot thank you enough for your help. Not only did you go out of your way to keep us working, you did it at a very sensible price.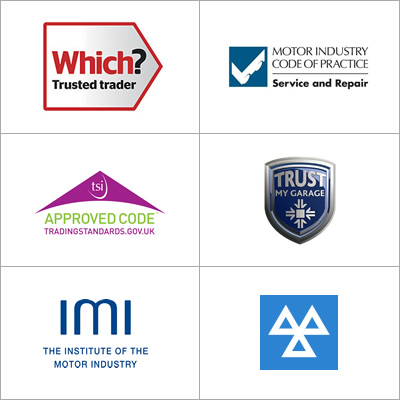 Your local garage in North London