What you need to know when travelling with your dog in the car
Wednesday 17 April, 2019
Dogs are frequently referred to as "man's best friend" and often travel unrestrained, in the car with their owners to local shops and open spaces. Drivers in North London, Wembley, Harrow and Edgware, visiting Fryent Country Park and the Welsh Harp Open Space or of course when going on family holidays need to be aware of a change in the law.
Many drivers travelling with their dog in the car are completely unaware that they are actually breaking the law if the dog is unrestrained.
Here at Garage Express, based in North London, we take pride in being more than just an independent garage offering MOTs, car services and repairs. We like to go the next mile by providing drivers tips and advice on a wide range of motoring issues, and this article highlights some tips on how to travel with your dog safely and legally.
Most important – restrain your dog
The Highway Code states that any dog travelling in the car must be suitably retrained in order for it to be safe and to avoid any ability to distract the driver. The restraints that can be used include travel crates or leads that click in to the seat belt lock. There are many variant restraints that can be purchased dependent on the car you drive. If you don't have your dog safely restrained and the police stop you, it is possible you could be fined thousands of pounds and have some points on your license, so it makes sense to ensure your dog is appropriately restrained.
It is also possible that, if an accident occurs and it is deemed that an unrestrained dog was in the car at the time as a possible cause, then the insurance company may not pay out on a claim.
Always remember water
Dogs can easily become dehydrated when travelling in a car as they can still become hot even with the air conditioning on. Making sure you have water and a travel bowl is a must. When travelling across London there will be plenty of places to stop to purchase more water if needed, so it is wise to plan your journey to include having suitable places for your dog to stretch its legs and go to the loo. There are plenty of parks and open spaces across London, for example Hampstead Heath would be an ideal stop off location.
Avoid travel sickness
It may seem an obvious consideration for your kids that travel sickness may be an issue, but this can also be case for some dogs. In order to help reduce the problem, it can be worth having a window slightly open to give some fresh air. It is also recommended that you don't feed your dog approximately 3 hours before your travel and also don't give the dog food treats during the journey.
However, it will be worth taking food with you in case you break down or get stuck in long delays. Again, having regular beaks will also help keep your dog more settled.
Don't hang out the window
It may seem like your dog really enjoys having his / her head stuck out of the window whilst driving down the road, but it is dangerous for their health. The impact of seeds / gravel in the eyes or nose could cause infections and they could also be struck by other road users. As we know, roads across North London and London as a whole are extremely busy. Both cyclists and motorbikes can ride close to cars, so a dog's head out of the window can be a hazard to these other road users.
It is recommended that windows should only be opened slightly to allow the fresh air in, but stops heads from leaning out.
Start driving young and keep it fun
To help your dog travel well in the long term it's best to start them travelling in the car at a young age. It is always recommended that you drive to places that will be fun for the dog, rather than just the vet, so it will associate the car as a good thing rather than the discomfort / stress of visiting the vet.
For example, rather than staying in London, it could be possible to take day trips to parks and open spaces just outside of London itself. This will help your dog to experience slightly longer trips but they will still be visiting new and exciting places and help to build the association of trips in the car to having a good time.
What else?
Dependent on who you speak to, there is almost an endless list of do's and don'ts when travelling with your dog in the car. Here are a few more that we have come across:
Use window shades to help keep them out of direct sunlight
Never leave your dog alone in the car, especially in the heat
Give them favourite toys to distract them during the journey
Always carry old towels to wipe them down before they get in the car
We hope you have found the information here useful. As a full service Independent Garage, we will continue to cover subjects that will be useful to all our customers across North London and to offer the best car service in London.
Book
Book your Car, Van or Minibus using our quick book from or call our team on 0208 905 8788.
Fleet Manager, Fleet Van Servicing Centre North London.

Whilst travelling to you you ordered the part, and an hour after my initial call my van was on the lift and a new starter-motor was being fitted. An hour later I was on my way back to work. I cannot thank you enough for your help. Not only did you go out of your way to keep us working, you did it at a very sensible price.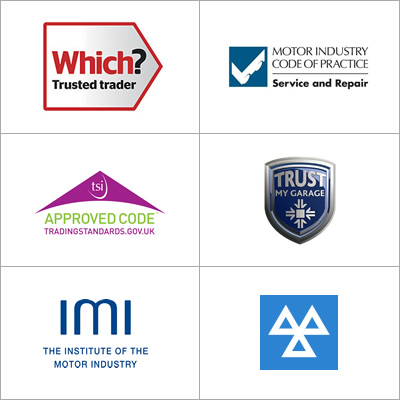 Your local garage in North London