The London Car Mechanic – An All Rounder!
Thursday 31 October, 2019
When considering the types of work undertaken by qualified car mechanics in London, there will be a lot more than meets the eye. If you think about the car, especially the modern cars with all the on-board computers, there are a wide range of skills needed by the car mechanic to help their customers. Here we look at just some of the skills you can expect from our highly skilled and experienced car and van mechanics.
London Car Mechanic – The Electric Specialists
The modern car mechanic must be experts in the diagnostics and repair of some complex electrics systems that are found in most modern cars. Their skills need to also need to be versatile to ensure they can cover a wide range of makes and models, as many of the systems will differ from each other.
Car Mechanics in London – Body Work Repair Specialists
In addition to understanding the complexities of the car's electrics systems, the car mechanic also must understand the outside of the car. Bodywork repairs can be as small as repairing a small dink or scratch, through to major repairs after a larger collision. Understanding how the bodywork needs to be fitted, repaired or spray matching is a very different skill to the mechanical or electrical skills, but no less important.
Car Mechanic – The Mechanical Specialists
Naturally a car mechanic must be fully trained and skilled in the servicing, maintenance and repair of the vehicle's mechanical parts. As with the other aspects of car servicing, cars and vans will vary with their parts, so the car mechanic will need to learn and understand these differences. All of these various aspects to maintenance service and repair goes to show how much a professional car mechanic needs to know and understand.
Speak to our London Car Mechanics
As you can see, being a car mechanic means that there is a great deal to get to learn, understand and perfect. We take great care in ensuring that our mechanics have been fully trained to tackle the complete range of work required to keep our customers cars and van running safely and smoothly all year round.
If you would like to speak with one of our mechanics to get some advice or would like to book your car or van in for a service, repair or MOT, please give us a call on 0208 905 8788.
Book
Book your Car, Van or Minibus using our quick book from or call our team on 0208 905 8788.
Fleet Manager, Fleet Van Servicing Centre North London.

Whilst travelling to you you ordered the part, and an hour after my initial call my van was on the lift and a new starter-motor was being fitted. An hour later I was on my way back to work. I cannot thank you enough for your help. Not only did you go out of your way to keep us working, you did it at a very sensible price.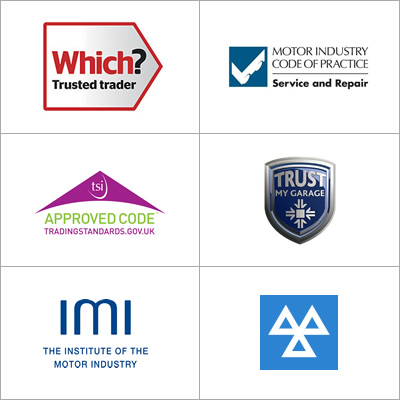 Your local garage in North London