Car Safety and Security in London – What not to leave in your car
Thursday 24 October, 2019
No matter how new a car, thieves in London have always managed to get in if they want to, even if it means simply smashing the window and grabbing what they can see. But over and above the personal belongings and those items of high value, there are other items that should not be left in the car.
Apart from the extremely obvious starting point of not leaving children or pets in the car, below is a reminder list of things that should not be left in your car while parked in a London car park, on the streets of London or on your drive, either in plain sight or hidden from view.
Mobile Phones
It is a well-known fact that mobile phone should not be kept in the car in plain view as thieves in London find them a temptation. However, it is also worth noting that extreme temperature, either hot or cold, can have a detrimental on the phone itself as well. For example, in extreme cold conditions, the temperature can have an effect on the battery.
Medicines
Many medicines need to be stored at room temperature in order to remain effective. This includes medicines such as insulin. It is important to make sure that all your medication is not kept in the car, especially during exceptionally cold conditions.
Laptops
Much like mobile phones, electronics such as laptops should not be stored in sub-zero temperatures it can also affect the battery and processors. Again, like mobile phones, they are a highly prized item for London car thieves so it is best to keep them locked away from view in temperate weather conditions.
Passports and Personal Documentation
Identity theft is a big issue online and most people are aware of this and take the appropriate steps to protect themselves. However it is worth remembering that personal documentation, such as bank statements and utility bills, along with passports or driving licenses can also be used to steal your identity. Therefore it is always preferable to keep this type of document safely filed away at home and not left I your car while parked in London.
Cans and Aerosols
It may not cross many people's minds, but tinned food and cans of drinks should not be left in the car in extremely cold temperatures. The contents have sometimes been shown to expand when frozen sufficiently enough to crack the container. Whilst it is advised to take food and drink with you on journeys in the winter, in case you get stuck, never leave them in the car when you reach your destination.
Cash and Bank Cards
These are likely to be the most easily remembered to bring with you when you leave your car. Wallets and purses are a very big target for car thieves so you must always bring them with you when you leave the car.
As can be seen here from these examples, there are some obvious and some not so obvious items that should not be left in the car, especially during the very cold winter temperatures.
Book
Book your Car, Van or Minibus using our quick book from or call our team on 0208 905 8788.
Fleet Manager, Fleet Van Servicing Centre North London.

Whilst travelling to you you ordered the part, and an hour after my initial call my van was on the lift and a new starter-motor was being fitted. An hour later I was on my way back to work. I cannot thank you enough for your help. Not only did you go out of your way to keep us working, you did it at a very sensible price.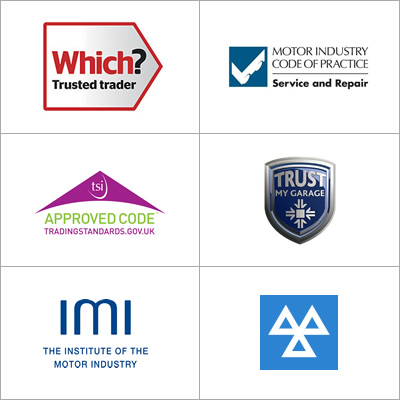 Your local garage in North London