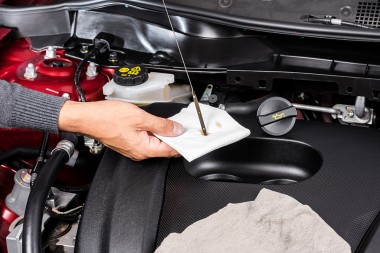 Regularly checks of Fluid Levels can save money.
Regular Car or Van Servicing Can Save You Money
Tuesday 13 June, 2017
Regular car or van servicing can help you to save money in the long run by ensuring all the parts are well maintained and running efficiently. Every manufacturer has specified their advised maintenance schedules for each of their models. By following their advice with regards to service frequency it will have a direct impact for the longevity of your car or van, along with the performance and overall safety.
A comprehensive car or van service typically includes the oil being changed coupled with replacing, amongst others, parts such as the oil and air filters. Also included in our full service or Platinum service we change the pollen filter, spark plugs for petrol engines and fuel filter for diesel engines. Changing these parts on a regular basis will help to keep the core of the engine in prime condition, whilst helping to reduce friction and ensures the fuel is used in the most efficient way. When a full service is carried out on a regular basis, the overall wear and tear on the car or van is kept to a minimum, so you will have increased the longevity of your vehicle and reduce the cost of expensive repairs.
Oil Change
Ensuring you have the correct grade of oil at the correct levels will help to ensure the engine's moving parts do not heavily grind against each other causing serious and expensive damage. The oil will also help to protect the engine against costly damage as a result of heat, water and tiny particulates that are produced when the engine is running. When you book your car or van in for a service with Garage Express, we will determine the correct oil for your particular make and model of car or van.
Fluid Changes
There are a number of different types of fluids required by your car to run both safely and smoothly. Regular fluid checks is one of the easiest and most effective ways to maintain your cars health. The specific fluids that can be checked include:
Oil Level
Transmission (Ask your Garage to check Transmission fluid levels)
Antifreeze (This can only be checked when the engine is cold)
Wiper Fluid
Power-steering Fluid (Ask your Garage to check Power-steering fluid levels)
Brake Fluid
Filter Changes
Air Filters are generally easy to change and will have a marked difference on the performance of your car or van. If the air filter becomes clogged with dirt and debris, it can affect your fuel mileage efficiency and has been suggested that it can drop by as much as 10%.
These filters include:
Oil Filter
Fuel Filter
Pollen Filter
Tyre Pressure
Sometimes overlooked, the tyre pressure plays an important part in the efficiency of your car or van. It is thought that underinflated tyres can lead to a reduction in your fuel mileage efficiency by as much as 15%, whilst also having a strong link in reducing the life of your tyres. Naturally, this all adds up to costing you money that can be saved by regularly checking and maintaining your car or van.
Service History
Ensuring you maintain regular car or van servicing will give you a full service history for your car or van and so reassure any future purchase of the car's or van's condition. It will also help to support the value placed on the car or van for resale, therefore the regular servicing saves you from losing even more money through depreciation.
We would welcome the opportunity to help you save money! Call us on 0208 905 8788 to speak with one of our experienced service technicians to book your car or van in for its next service.
Book
Book your Car, Van or Minibus using our quick book from or call our team on 0208 905 8788.
Fleet Manager, Fleet Van Servicing Centre North London.

Whilst travelling to you you ordered the part, and an hour after my initial call my van was on the lift and a new starter-motor was being fitted. An hour later I was on my way back to work. I cannot thank you enough for your help. Not only did you go out of your way to keep us working, you did it at a very sensible price.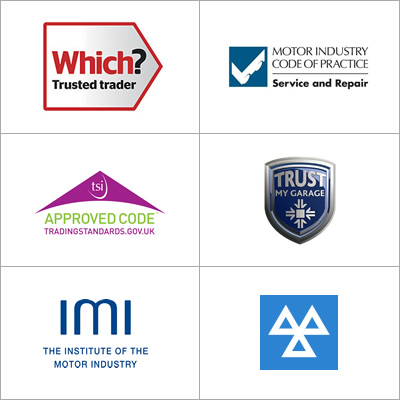 Your local garage in North London