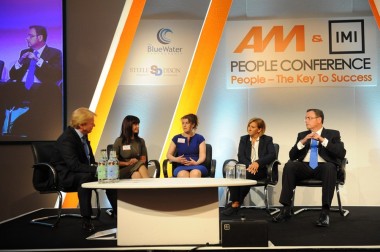 Jane Russell join discussion panel at the AM & IMI People Conference
Tuesday 28 June, 2016
Our director Jane Russell was honoured to have been invited to join the discussion panel at AM & IMI People Conference this month.
Jane was asked to be part of a discussion to explore diversity in the industry, tackling issues such as how to attract graduates and creating a working environment which appeals to women and employees who want a better work-life balance. Discussion took place as to whether the sector could adopt a more diverse approach.
Jane felt slightly apprehensive as to what to expect but ended up really enjoying the Keynote session with her fellow panel; Shirley Young, Diana MacKinnon and David Collis.
Jane says; "It actually felt like a friendly chat among industry colleagues and under the fielding of Steve Nash we answered questions on diversity in the industry, how to attract graduates and how to appeal to women.
We were all in agreement that working as a collective we could make the industry an attractive one for graduates and people already in work to regard automotive roles as ones accessible and available to them. Creating careers not jobs."
Jane is passionate in her quest to educate women that the industry is not just for men and there are a plethora of roles available to them in which they can succeed and fly and that is the responsibility of all currently in the industry to portray this message too.
Book
Book your Car, Van or Minibus using our quick book from or call our team on 0208 905 8788.
Fleet Manager, Fleet Van Servicing Centre North London.

Whilst travelling to you you ordered the part, and an hour after my initial call my van was on the lift and a new starter-motor was being fitted. An hour later I was on my way back to work. I cannot thank you enough for your help. Not only did you go out of your way to keep us working, you did it at a very sensible price.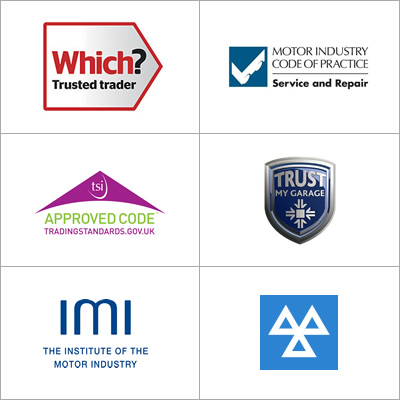 Your local garage in North London