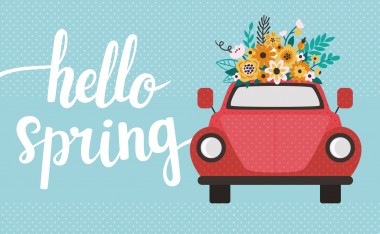 London Car Service – Get Ready for Spring & Summer Driving
Tuesday 20 March, 2018
With winter VERY slowly coming to an end, here at your local Garage in North London we are looking forward to spring and summer motoring, and helping our customers service their cars in readiness for the holidays.
Here are some tips to help you keep your car running smoothly this coming spring and summer:
1. Change back to standard tyres
As we mentioned in our article "Winter Tyres – Do I need them?" it is important to remember to change back to standard tyres now that the weather is beginning to warm up. This should be done once the spring has started.
Even if you haven't fitted winter tyres, it will be worth checking the tread level and the tyre pressures to ensure everything is at the level they need to be. We also have an article dedicated to checking tyres "Car and Van Tyres – What you need to know", have a read, it may help!
2. Have a spring clean
Although it's not a vital component to the smooth running of your car, having a spring clean will certainly help with the overall condition. During the winter, road grit, mud and other debris can build up and have an effect on both the interior and exterior conditions. Giving your car a good clean will help to maintain a good condition, useful for retaining a good resale value!
3. Check the battery
Following a long, cold winter it will be a good idea to check your battery is still charging well and hasn't deteriorated over time. New batteries are easily fitted if required and we'll be happy to help you find the exact match for your car.
4. Check the windscreen wipers blades
During the winter, snow and ice can have a negative effect your windscreen wiper blades. You could notice that they don't clear the screen well once we go through the April showers, so it's best to check for any tears or cracks.
5. Service your car
We also recommend booking your car in for a service in order that we can take care of everything "under the bonnet" for you. This will cover fluid changes, such as engine oil, but we also carry out a thorough examination to ensure all the parts are working as they should and advise if anything needs changing.
We hope you find the tips a useful reminder of what you need to check. If you would like any further advice or help, we would help. Simply give us a call us on 0208 905 8788 and one of our experienced service technicians can book your car in for its next service.
Book
Book your Car, Van or Minibus using our quick book from or call our team on 0208 905 8788.
Fleet Manager, Fleet Van Servicing Centre North London.

Whilst travelling to you you ordered the part, and an hour after my initial call my van was on the lift and a new starter-motor was being fitted. An hour later I was on my way back to work. I cannot thank you enough for your help. Not only did you go out of your way to keep us working, you did it at a very sensible price.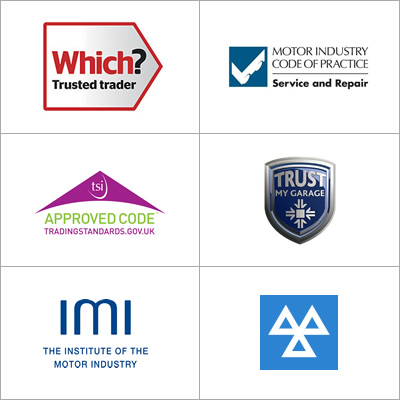 Your local garage in North London