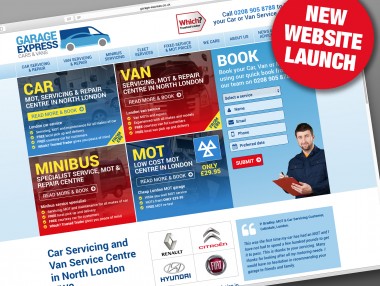 Our new website serves car and van owners across North London.
Welcome to Garage Express' New Website
Tuesday 7 June, 2016
We are pleased to announce the launch of our new, greatly enhanced, website complete with additional features to make it easier than ever to source professional high quality car and van services across North London and the Home Counties.
Our website may have changed, but Garage Express is still:
One of North West London's most trusted independent garages
A garage that offers a wide range of car, van and fleet vehicle services
Provides a rapid turnaround to ensure you are back on the road without delay
The changes we have made reflect our approach to continually innovate and how we communicate with our customers, to ensure that business and individuals alike have a quick and efficient access to professional high quality car and van services.
We have added specific areas to our website providing a clearer route to the specific type of car or van services you need. These now include:
We pride ourselves on our consistently high standard of customer service, and aim to provide each client with the most efficient service possible. Our dedicated team is always willing to discuss your service requirements and queries via phone or email, whichever best suits your way of working.
We continue to ensure your service doesn't impact on your business, we keep you on the road by providing you with a choice of a FREE:
Collection / Delivery of your car or van
Courtesy car / van
We believe in delivering an all-round car and van service that makes life as stress free as possible for all our customers.
Don't hesitate to contact Garage Express with any questions or comments; we look forward to hearing from you and adding you to our list of satisfied clients!
Book
Book your Car, Van or Minibus using our quick book from or call our team on 0208 905 8788.
Fleet Manager, Fleet Van Servicing Centre North London.

Whilst travelling to you you ordered the part, and an hour after my initial call my van was on the lift and a new starter-motor was being fitted. An hour later I was on my way back to work. I cannot thank you enough for your help. Not only did you go out of your way to keep us working, you did it at a very sensible price.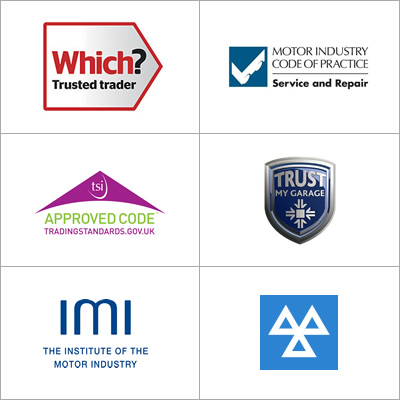 Your local garage in North London