How to Stay Cool in Your Car
Wednesday 1 August, 2018
The recent hot spell of weather is likely to have meant that most drivers will have been using their air conditioning systems on full blast to keep cool. However, other than air conditioning, there are other ways to help keep the inside of your car cooler to help reduce the work your air conditioning needs to do. Here we look at some of those ideas
1 – Shade
It seems an obvious statement to make, but parking your car or van somewhere shady during hot sunny weather will really help. It means that when starting the engine, the car's air conditioning system does not have to cool very warm air from the start. In addition, it can help keep the internal surfaces cooler, such as the steering wheel and seats, making it much more comfortable.
2 – Recirculated Air
When you first start your car or van, it is worth placing your air conditioning system in the recirculating mode. This allows the air conditioning to keep cooling the same air and will take effect more quickly than the warmer outside air. However it is worth noting that this should only really be used for short periods of time as the recirculated air can be come stale if continued for too long.
3 – Reflect The Heat
Using a reflective sun screen across the dashboard and windscreen is a useful way to help keep the inside of the car or van cooler. This is particularly the case for the steering wheel. There are a range of sun screens available, but it's worth investing in the ones that reflect the heat and light rather than just blocking it.
4 – Seats Covers
If you have not managed to find a shady parking space and you will be away from your car for an extended period, it can be worth covering your seats with a blanket, particularly if you have non-fabric seats such as leather. The non-fabric seats can become extremely hot when in direct sunlight and therefore uncomfortable to sit on when you return.
5 – Doors and Windows
It is a good idea to let some of the heat out of your car or van before setting off on your journey. Simply opening the doors or windows for 5 minutes will help reduce the initial heat inside the car and therefore means that your air conditioning system will not have to work as hard to cool the air. It is a very simple but effective idea that can help reduce the need for re-gassing the air conditioning system too frequently!
6 – Stop/Start Engine Option Off
Having the engine stop/start when in traffic or at lights is good for being able to save fuel, however it's not so good at keeping you cool in hot conditions. As the engine stops air conditioning system also switches off so the air heats up again, especially if you're stationary for longer periods of time. By allowing the engine to continue running, your air conditioning will also continue to work.
7 – Air Conditioning Maintenance & Re-Gas
It is a good idea to ensure that you maintain and service the air conditioning system each time you book the car or van in for a service. The technicians can check that it is operating well and if the air conditioning system needs a re-gas.
If you feel that your air conditioning system needs to be re-gassed, Garage Express are here to help. Simply give us a call on 0208 905 8788 to book in your car or van at our North London garage. We can service any vehicle with old style Air Conditioning Gas or the new 1234YF Gas. We even service electric and hybrid air conditioning systems.
Still feeling the heat? Check out our other Air Conditioning articles:
Book
Book your Car, Van or Minibus using our quick book from or call our team on 0208 905 8788.
Fleet Manager, Fleet Van Servicing Centre North London.

Whilst travelling to you you ordered the part, and an hour after my initial call my van was on the lift and a new starter-motor was being fitted. An hour later I was on my way back to work. I cannot thank you enough for your help. Not only did you go out of your way to keep us working, you did it at a very sensible price.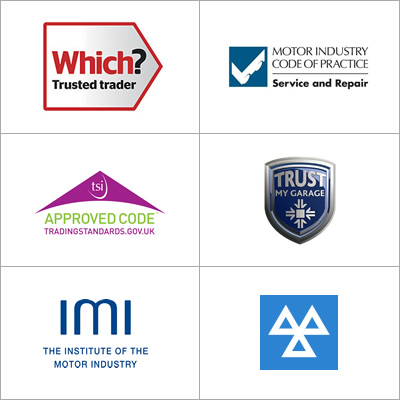 Your local garage in North London