What are the cheapest and most expensive cars to service?
Wednesday 5 September, 2018
Getting your car serviced is never going to be an expense you are happy to have, however it is unfortunately necessary and unavoidable. Naturally, some cars are more expensive to service than others, which makes selecting an independent garage a more appealing choice as a way of saving money.
A recent survey published on www.thisismoney.co.uk, listed the top 10 cheapest and the top 10 most expensive cars to service in the UK. The figures were based on a sample size of 250,000 motorists and were using costs of independent garages as opposed to a main dealership, which are considered to be more expensive than the independent garages.
Top 10 Cheapest Cars to Service
The published list of the cheapest cars to service in the UK is:
Peugeot 106
Ford Ecosport
Nissan Pulsar
Ford Kuga
Citroen C1
Alfa Romeo 147
Citroen C4 Cactus
Toyota Aygo
Vauxhall Adam
Seat MII
Published: www.thisismoney.co.uk
As an independent garage based in North London, we are, of course, able to service all of these makes and models, whilst providing the customer service support our clients have come to expect.
Top 10 Most Expensive Cars to Service
It will come as no surprise that the service costs on cars such as Porsche, Jaguar and BMW are much higher than those published on the cheapest list. At times, people buy a more expensive car without considering the on-going service and maintenance costs.
If you have one of the cars listed below, then we will be able to help lower your service costs when based on the costs of a main dealership. Whether your BMW requires an annual service or you have a Jaguar requiring an MOT, we are able to help.
The published list of the most expensive cars to service is:
Porsche Boxster
Jaguar S-Type
Volvo XC70
Porsche Cayenne
BMW Z3 and Z4
Chrysler Grand Voyager
Jaguar XK
BMW X5
BMW 6 Series
Ford Transit
We believe it is fair to say that, no matter whether you live in London and have a car on the cheaper service list or a car on the most expensive service list, we will be able to help you keep your servicing costs down. If you would like any advice or help about your service, simply give us a call us on 0208 905 8788 and one of our experienced service technicians can book your car in.
Book
Book your Car, Van or Minibus using our quick book from or call our team on 0208 905 8788.
Fleet Manager, Fleet Van Servicing Centre North London.

Whilst travelling to you you ordered the part, and an hour after my initial call my van was on the lift and a new starter-motor was being fitted. An hour later I was on my way back to work. I cannot thank you enough for your help. Not only did you go out of your way to keep us working, you did it at a very sensible price.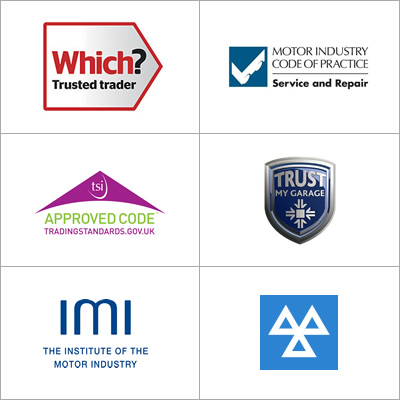 Your local garage in North London