How to prepare your car for a summer holiday road trip
Monday 29 July, 2019
Now that the summer holidays are here, you'll need to make sure your car is serviced and prepared for your summer trips away from the London hustle and bustle. We have previously given tips for summer driving with our "How to stay cool in your car" article, so here we're going to look at a summer maintenance checklist to help reduce the risk of an annoying breakdown during your journeys.
It is often the case that summer road trips can be longer than those taken in the winter, leading to more wear and tear on your car, so making some simple checks before you leave will be a good idea. Not all the checks need to be carried out by a garage like ours in London, there are some which you can do yourself.
Car checks that can be made at home
One of the most important things is to check that the car tyres have the right pressures and have the legal tread depth – the current minimum legal tread depth for cars is 1.6mm
Check that the car wiper blades are not worn or split. If you have them, check both back and front
Making sure that the windscreen washer fluid is topped up and that the jet adjustment is correct
Check that your car engine has the correct level of the appropriate type of oil
Check that all exterior and interior lights are working correctly
Ensure that you have a car jack and wheel brace and that they are in working order
If you are travelling abroad with your car, you should also check that you have the legally required safety items for the country that you are travelling to
Car servicing – long distance trips
As many people are choosing to either holiday in this country or drive across to Europe, it will be particularly important to service your car before going on holiday abroad, especially if you are close to your car service window. For longer journeys, it will be important to have a full car service to include checking that all the filters, plugs and brakes are in good working condition. If the condition is on the border line of needing to be changed, we would recommend that the change does take place before the long journey. Not only will this service help keep you safer in your car, it will help reduce the risk of an annoying breakdown.
Car service checks at the garage
There are some elements of your summer maintenance checklist that will need to be carried out by a trained car mechanic.
The car's cooling system should be checked for any leaking of the car's coolant, possibly causing a failure of the system, or if the cooling fan fails this could cause the engine to overheat and result in damage to the engine
In addition, the car mechanic should also check that the auxiliary belt/fan belt is operating correctly
The air conditioning system should be checked and topped up if the gas levels are found to be too low
If you're planning to take a longer car trip over the next few summer months and would like to book your car in for a service or safety check, please give one of our team at Garage Express, North London a call on 0208 905 8788 and they will be happy to help you.
Book
Book your Car, Van or Minibus using our quick book from or call our team on 0208 905 8788.
Fleet Manager, Fleet Van Servicing Centre North London.

Whilst travelling to you you ordered the part, and an hour after my initial call my van was on the lift and a new starter-motor was being fitted. An hour later I was on my way back to work. I cannot thank you enough for your help. Not only did you go out of your way to keep us working, you did it at a very sensible price.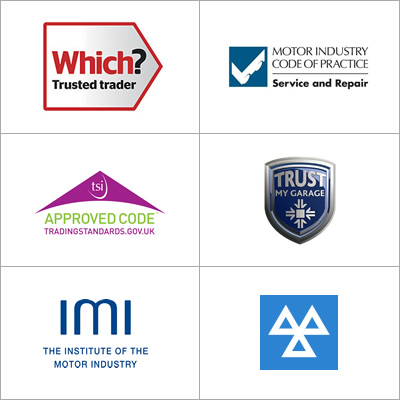 Your local garage in North London