Car Air Conditioning Systems – Your Questions Answered
Friday 19 July, 2019
It's going to be sweltering in London next week and you'll no doubt be driving around the London streets with your car's air conditioning on full blast! That's why we've put together an article detailing why it's important to think twice about your air conditioning system, how it works and why it needs to be maintained.
Air conditioning is often a part of the car that a driver takes for granted, the thought is that it's always working. Frequently this reliance leads to complacency and so the air conditioning system itself gets overlooked for a regular air conditioning service and re-gassing. Few people realise that car manufacturers recommend that the air conditioning system has a service and re-gas at least every 2 years.
Last year we wrote an article called "Stay cool with our summer air conditioning" which highlighted some of the reasons why a car's air conditioning system will need servicing or re-gassing.
So what other things should you know about the air conditioning system in your car?
1. Is it possible to DIY re-gas my air conditioning?
The simple answer is yes you can, but it's really not recommended. There are DIY air conditioning re-gas kits available on the market, however as the cost of having a professional do the work is only marginally more expensive, it's safer to let the expert to do it. This is because they can check the system for any leaks while they are working on the system and they have all the necessary safety equipment to prevent freeze burns if the coolant leaks during the process. It's also worth noting that, if you make any unfortunate mistakes while attempting the re-gas yourself, it can result in an expensive repair bill.
2. Should I open my windows and have the air conditioning on?
Again there is a simple answer, in this case it's a resounding no! Not only will the open window allow more heat and humidity into the car, resulting in the air conditioning system having to work much harder to keep the inside of the car cool, it also creates a "drag effect" on the car's aerodynamics and so means the car loses a certain amount of fuel efficiency.
3. What's with the puddle of water underneath my car?
Firstly, don't panic! This is perfectly normal. When the summer temperatures are hot and the air conditioning system works hard, there is a freezing effect of all the humidity that has been removed from the car, which forms a thin layer of ice across the unit housed underneath the car. Once the car engine has been switched off, the unit is no longer working and so the ice melts, thus forming the puddle underneath the car.
However, it is worth noting that the puddle should be clear and odourless. If you notice that there is a slight colour to the liquid that has collected under the car and there is a chemical type smell, then this could indicate that there is a leak in the air conditioning system and you should take it to a garage to be checked, and repaired if necessary.
4. Winter air conditioning – on or off?
Although most people think about their air conditioning throughout the summer months, it is actually really important to have a fully functioning air conditioning system during the winter months as well. This is due to the system being able to clear misted windows much more efficiently than having just the fan alone. It also is more "healthy" for the air conditioning system to remain in use, as it can seize up over long periods without use and can be expensive to repair in these situations.
Using the air conditioning during the winter months as well as summer can also help prevent the system from becoming stale and producing bad smells when you turn the air conditioning back on again.
We hope this has helped provide some answers to the common questions surrounding your car's air conditioning. If you have any other question or would like to book your car in to have your air conditioning serviced or re-gassed at out North London Garage, please give us a call on 0208 905 8788 and we'll be more than happy to help you.
Book
Book your Car, Van or Minibus using our quick book from or call our team on 0208 905 8788.
Fleet Manager, Fleet Van Servicing Centre North London.

Whilst travelling to you you ordered the part, and an hour after my initial call my van was on the lift and a new starter-motor was being fitted. An hour later I was on my way back to work. I cannot thank you enough for your help. Not only did you go out of your way to keep us working, you did it at a very sensible price.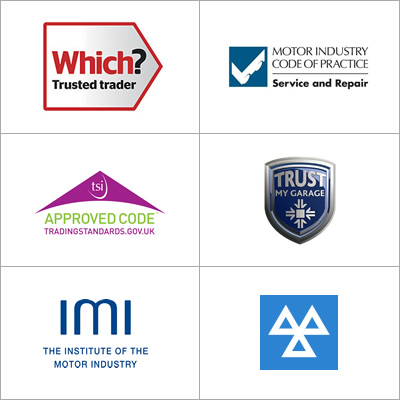 Your local garage in North London