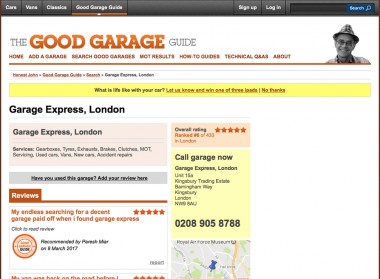 Honest John Reviews - Thank You to all our Customers!
Wednesday 26 April, 2017
We would like to say a big thank you to all our customers that have kindly responded to the Honest John's Good Garage Guide.
Thanks to so many 5 star responses we are now an amazing 6th out of 433 garages that have had a response, which means our car and van services are one of the most trusted and respected from an independent garage in London.
Over the years we have strived to make our MOTs, car and van services along with repairs and planned maintenance as efficient, cost effective and as high quality as possible, so to hear such positive feedback is wonderful.
Broken van fixed and back on the road
We had a recent incident where a customer came to us with a problem. His van had broken down close to our North London garage. We were more than happy to help so quickly brought the van into our repair centre, identified the issue and resolved it as quickly as we could. Thankfully our new customer was back on the road in no time. He kindly responded to the Honest John's Good Garage Guide with the following testimonial:
"I had an emergency where my van broke down just up the road from Garage Express. They pushed my van into their workshop and fixed it straight away. Luckily it was only a small problem but too big for me to sort out myself (or even know what I am doing). Thanks Garage Express for such a quick job and getting back on the road so quickly."
Anon
2 February 2017
My search for a good garage is over
As has happened many times with our customers, they have spent a long time in search of a garage in North London that can provide them with a trusted and reliable car or van service at competitive prices. They then discover us here at Garage Express and feel that their long search is finally over.
Our customer Paresh kindly said:
"My endless searching for a decent garage paid off when I found garage express. My BMW was serviced and washed on the same day and a few minor problems sorted out. Happy to now send all the families cars to them as they do a good job."
Paresh Miar
8 March 2017
You can see the full set of reviews here: https://good-garage-guide.honestjohn.co.uk/garages/g/garage-express-london/
We continue to work hard to ensure that all our customers benefit from the high quality car and van services across North London. If you would like to become another satisfied customer, please call 0208 905 8788 or email us at service@garage-express.co.uk. We look forward to hearing from you.
Book
Book your Car, Van or Minibus using our quick book from or call our team on 0208 905 8788.
Fleet Manager, Fleet Van Servicing Centre North London.

Whilst travelling to you you ordered the part, and an hour after my initial call my van was on the lift and a new starter-motor was being fitted. An hour later I was on my way back to work. I cannot thank you enough for your help. Not only did you go out of your way to keep us working, you did it at a very sensible price.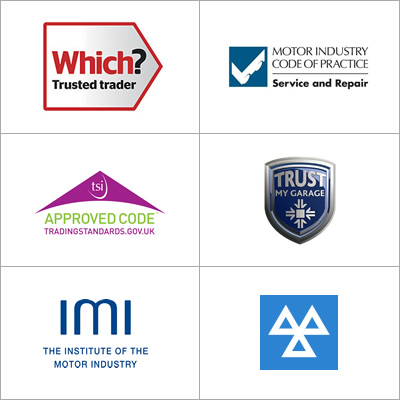 Your local garage in North London