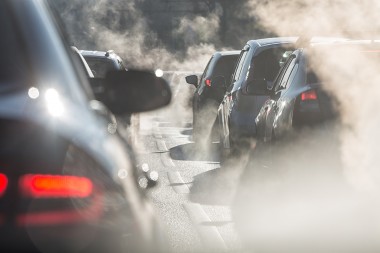 Car exhaust pollution in London is in the news.
Lowering Car & Van Emissions in London
Thursday 30 March, 2017
Do your bit - Help reduce air pollution in London
Car and van servicing in London will become more important in the coming years as the Government cracks down on pollution from vehicles. At Garage Express, based in Kingsbury, North London, we are passionate about looking after the environment and helping our customers reduce their vehicle's carbon emissions forms part of our approach.
Car and Van Servicing
We have developed a range of car servicing and van services at our North London garage that will help your car run smoothly and efficiently. Our fixed cost service plans allow you to schedule your regular service whilst maintaining a close eye on your finances. Regular car and van servicing helps to highlight any issues early and so will enable us to address them before they become too serious. This includes being able to monitor the emission levels ensuring you help to reduce the environmental impact of air pollution.
Our innovative engine clean service is an impressive process that gives your car or van an engine detox. This remarkable treatment removes the all residue that has built up inside the engine over time. This deposit is due to the carbon building up and the degeneration of engine oil. The results of the procedure have been likened to restoring your engine to how clean it was when it was new!
The procedure flushes the engine with a deep cleaner, similar to the method used to clean through your radiators at home. The service helps to make your engine quieter, you will notice that you have more power and you above all will have lowered the car's emissions helping to support the lowering of air pollution from cars and vans in London.
Affordable Car and Van Servicing
We understand that having a car or van service is never your first choice for spending your money. As we look ahead with regards to the emissions crack down, in order to help our customers adjust, we are now offering a 0% finance option to help spread the payments of the service over 3 months. There is also the additional bonus of having a start date of up to 40 days after the vehicle has been serviced. This means that, in theory, you can have up to 4 months to pay your bill – INTEREST FREE!
In line with all other finance options, the agreement to this finance offer will be subject to application and there are Terms & Conditions that apply. Find out more about our Responsible Lending.
Trusted Car and Van Servicing
In addition to priding ourselves on our high levels of quality and customer service, we are delighted to say that we are a Which? Trusted Trader. This means that we obey all the codes of conduct as set out by The Motor Ombudsman, the RMI and Trust My Garage. Therefore you know that you will receive a car and van service that is both trustworthy and reliable.
To help reduce air pollution in London, give us a call the next time your car or van needs a service and we can help keep you on the road with lower emissions!
Book
Book your Car, Van or Minibus using our quick book from or call our team on 0208 905 8788.
Fleet Manager, Fleet Van Servicing Centre North London.

Whilst travelling to you you ordered the part, and an hour after my initial call my van was on the lift and a new starter-motor was being fitted. An hour later I was on my way back to work. I cannot thank you enough for your help. Not only did you go out of your way to keep us working, you did it at a very sensible price.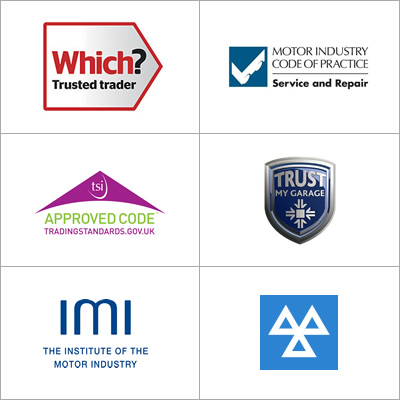 Your local garage in North London