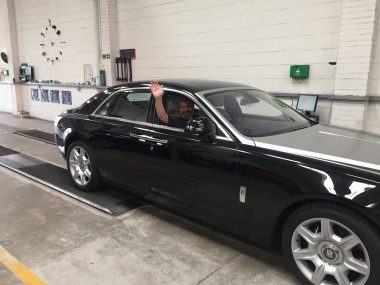 The lovely Galfcos inside the Rolls Royce Ghost V12 visiting us for an MOT test.
Rolls Royce in for an MOT test!
Wednesday 2 November, 2016
Rolls Royce in for an MOT test
We think an MOT test with us is the best in NW London.
We know that our MOT tester always does a fair test.
Introducing Glafcos who looks very at home inside a Rolls Royce Ghost V12!
Here at Garage Express in Kingsbury we MOT all makes and models of cars and vans for both Class 4 and Class 7. However it's not often we get to see such a lovely car as this Rolls Royce Ghost V12.
We share a workshop with Russell Automotive Centre, a Bentley specialist, so it is very common for us to see the luxury of a Bentley here on most days, but it was pretty special for Glafcos to see a Rolls Royce in for an MOT.
The car was in excellent condition and Glafcos passed it with flying colours – all with a smile on his face.
We do a fair MOT test on all makes and models of cars and vans in North London and can take appointments Monday to Friday and Saturday mornings.
It only takes an hour so you can enjoy free wifi and a coffee in our waiting lounge or drop it with us and pick up at your convenience.
The chances are when your car is MOT'd it will be completed by the lovely Glafcos.
Oh, and did we mention the MOT test is only £34.95 for a car or small van? Plus of course a free re-test if it doesn't pass first time. Read more about our MOTs here or call us on 020 8905 8788 to book!
Book
Book your Car, Van or Minibus using our quick book from or call our team on 0208 905 8788.
Fleet Manager, Fleet Van Servicing Centre North London.

Whilst travelling to you you ordered the part, and an hour after my initial call my van was on the lift and a new starter-motor was being fitted. An hour later I was on my way back to work. I cannot thank you enough for your help. Not only did you go out of your way to keep us working, you did it at a very sensible price.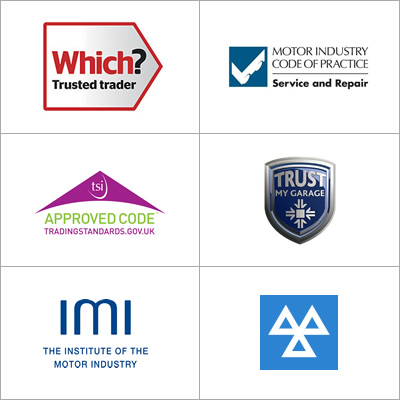 Your local garage in North London