DIY car maintenance tips
Friday 7 March, 2014
DIY car maintenance tips your Dad can teach you
DIY car maintenance was very popular in the past – Sunday's was the preferred day my dad would do all his basic checks. When I got my first car I started doing the same.
In today's world you can find everything you need to know on-line and you can watch instruction videos to show you how to do things. There is still no replacement for asking your Dad or father figure (or motherly!)
If you feel left in the dark about DIY car maintenance we have compiled a list of our top tips of important things you can Google or ask Dad so you are not left stranded.
Learn how to jump start your car if the battery goes flat.
Learn how to change a tyre just in case you get a flat.
Find out where your fuse box is. Just in case something stops working the first thing to do would be to check the fuse. Your car handbook will tell you this.
How to check the oil level, antifreeze level, brake fluid level and all the other fluid levels. Your handbook will tell you where to top up all the fluids.
What to keep in the car during different seasons. For example an ice scraper in the winter and a windscreen cleaning sponge during the summer.
The correct footwear to wear when driving. For example loose sandals or high heels could be a hazard.
Know when your car needs a routine service, annual MOT test or any regular maintenance.
Only carry what you need in the car. Less weight = save fuel.
Check all the lights work and check the tread on the tyres.
Learn how to clean the car, it's very important to ensure you can see clearly through all the glass and important the number plate can be clearly seen.
Just remember, if you keep an eye on all the simple things on your car you will probably be more aware when something serious is brewing. Then you can have it taken care of before it becomes a serious concern.
Here at Garage Express we will be happy to help with any other motoring issues to help you head off, serious problems.
Book
Book your Car, Van or Minibus using our quick book from or call our team on 0208 905 8788.
Fleet Manager, Fleet Van Servicing Centre North London.

Whilst travelling to you you ordered the part, and an hour after my initial call my van was on the lift and a new starter-motor was being fitted. An hour later I was on my way back to work. I cannot thank you enough for your help. Not only did you go out of your way to keep us working, you did it at a very sensible price.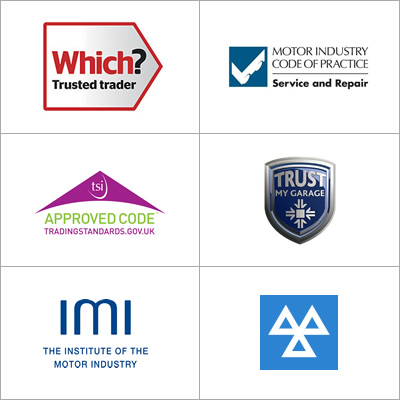 Your local garage in North London