Car checks and servicing in London for the winter months
Tuesday 22 December, 2020
Does your Ford Focus need a winter check? Is your Kia prepared for winter driving? Call our service centre on 0208 905 8788 for a winter car health check.
Don't be fooled by the warmer start to the winter season, it is almost inevitable that much colder weather will arrive at some point during the winter months. Knowing that it will get cold provides the opportunity to have your car serviced in preparation.
As a fully Independent garage, based in Kingsbury North London, we offer a selection of servicing options dependent on what your car or van needs, no matter if you drive a Ford, Vauxhall, Peugeot or Nissan.
All of our car and van servicing options are offered with a range of choices to make sure your vehicle has exactly the right service.
The services include:
Full service
Minor services/oil change services
Vehicle Inspection services
Winter car checks and servicing
We believe it is important that cars and vans maintain their servicing and that they are up-to-date, but also for safety reasons, there are checks that you carry out yourself.
Some of the safety checks that you can do include:
Making sure your anti-freeze is topped up
Battery charge check
Ensuring that all your lights work
Checking that all your tyres have the legal tread depth
Air conditioning during the winter
It is a common misconception that air conditioning is primarily used in the summer months. However, the truth is that it is as important that your air conditioning system is maintained, is fully gassed and functioning well during the winter months.
This is because the air conditioning system can clear misted windows far more effectively than simply using the heater fan.
By maintaining the vehicles air conditioning system and using it on a regular basis throughout the year, it is "healthier" for system overall, as it avoids the system seizing up over time if it is not in use. Air con systems can be expensive to repair if they breakdown.
Winter car tyres
We find that for safety reasons, we have some customers that prefer to change to using winter tyres during the cold and wet weather.
Winter tyres are explicitly designed for use throughout the colder weather conditions when temperatures can be less than 7 degrees Celsius. Their design has a tread formation that can deliver the greatest amount of grip in the wet and snow.
A key benefit is that the winter tyre is not only effective when snow is settled on the roads. The tyre's design is proven to help provide increased grip performance when the conditions are not just cold but also wet.
Read more about winter tyres.
COVID-19 Secure - precautions during the car service
Over the year, as with every business, we have all faced some challenges, and we fully recognise the significance of maintaining high hygiene. Like many businesses, we have taken our responsibility seriously and have introduced the necessary procedures to ensure we maintain a clean and safe environment.
We ensure that we adhere to the latest government guidelines and that our attention to detail will help to protect everyone we work with.
We ensure that:
Social distancing maintained in all areas of the garage
All surfaces are regularly cleaned
Our staff wash their hands: 20 seconds every 20 minutes
All our customers' cars and vans are cleaned on the inside before and after use
No matter what your car or van, be it a Ford, Vauxhall, Fiat or Toyota, if you would like to arrange a winter service, then please give us a call, we'll be happy to help.
Book
Book your Car, Van or Minibus using our quick book from or call our team on 0208 905 8788.
Fleet Manager, Fleet Van Servicing Centre North London.

Whilst travelling to you you ordered the part, and an hour after my initial call my van was on the lift and a new starter-motor was being fitted. An hour later I was on my way back to work. I cannot thank you enough for your help. Not only did you go out of your way to keep us working, you did it at a very sensible price.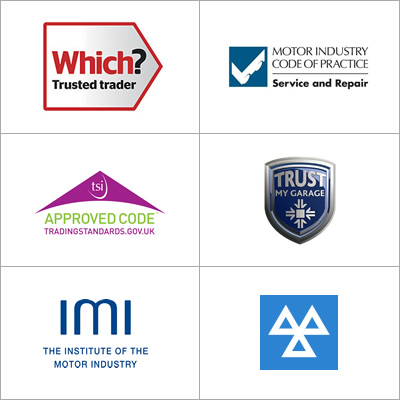 Your local garage in North London