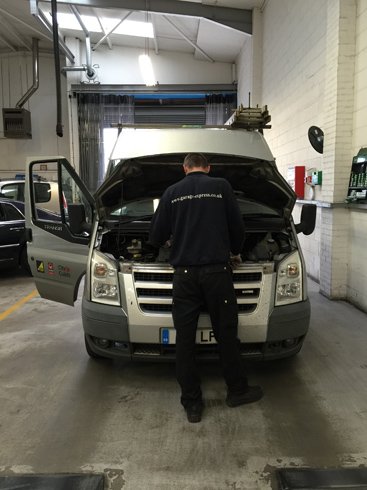 Class 7 Van MOT in progress at our MOT Test Centre in North London, NW9
We're often asked: Do you do Class 7 MOTs?
Tuesday 3 February, 2015
Well quite simply; yes we do undertake Class 7 MOTs!
Garage Express, our Van Servicing Centre in North London, NW9, is an authorised testing station for both class 4 and class 7 MOTs.
Class 7 Van MOT in progress at our MOT Test Centre in North London, NW9
A class 7 MOT is required for all Goods vehicles over 3,000kg up to 3,500kg design gross weight. This relates to large vans such as VW Crafter, larger Ford Transits and Mercedes Sprinters. Class 7 MOTs also include minibuses with up to 12 seats. Similarly to cars, the first MOT is due when the vehicle is 3 years old.
So why bring your class 7 vehicle to Garage Express? Well we look after the MOT needs of many local tradespeople in the NW9 area, so we have a great deal of experience in dealing with class 7 MOTs. Our price for a class7 MOT is only £40 which is a whopping saving of 40% off the RRP.
We use state of the art MOT equipment and, in fact, we're the first garage in the UK to have our style of plate brake tester certified as Class 7. We are part of history!
While you wait Class 7 MOT Testing in North London
We offer our Class 7 MOTs on an hourly appointment basis, at our Van MOT Testing Centre in North London, as we understand the importance of keeping a working vehicle on the road. Our strict timing process means you will only be without your vehicle for an hour. This could be an opportune time to take advantage of our free wi-fi in our comfortable waiting lounge to catch up on any important invoicing whilst you wait. If you would prefer to relax, then you can have a coffee whilst watching our TV. With free parking and customer toilets available we try to make life as convenient as possible.
If your vehicle doesn't pass the MOT first time, don't worry we offer a free re-test whether you ask us to carry out the repairs or you go elsewhere (as long as you come back to us within the MOT guidelines; currently 10 working days) If you are happy for us to do the repairs (and why wouldn't you be?!) we are able to source parts locally and usually within an hour, either genuine parts or after-market parts depending on your preference, which means no long waits for the parts to arrive.
We will also send you a reminder by email, text and phone when your next MOT is due, giving one less thing to worry about. So why not let us look after your Van's MOT needs and you can concentrate on what you do best!
Call us on 0208 905 8788 to book a Class 7 MOT for your van and our Service Centre in North London.
Book
Book your Car, Van or Minibus using our quick book from or call our team on 0208 905 8788.
Fleet Manager, Fleet Van Servicing Centre North London.

Whilst travelling to you you ordered the part, and an hour after my initial call my van was on the lift and a new starter-motor was being fitted. An hour later I was on my way back to work. I cannot thank you enough for your help. Not only did you go out of your way to keep us working, you did it at a very sensible price.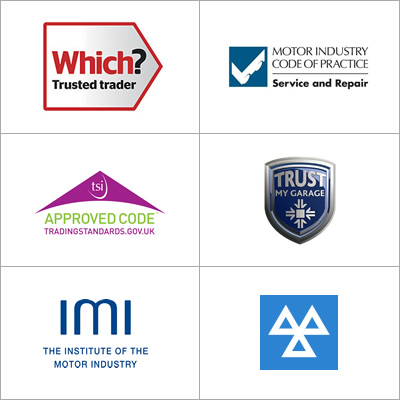 Your local garage in North London