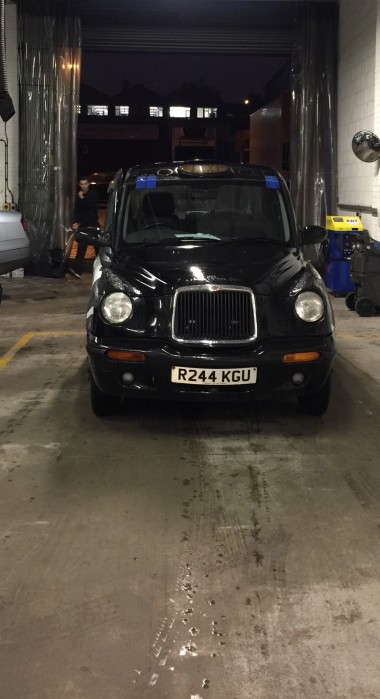 London black taxi in for repairs for its charity run
London Taxi charity run
Tuesday 8 November, 2016
London black Taxi needed emergency repairs!
We were delighted to be able to help out another charity this week with their quest to drive an old London Taxi across eleven cities in 11 days to raise awareness and funds for their chosen charity.
The team came to us as they had just bought a Hackney carriage (black taxi) named Monica and it needed a little nursing back to life.
We managed to repair indicators, punctures, heaters and brakes. We topped up engine oil and screenwash and anti freeze. There were a lot of advisories given but understandably as a charity adventure keeping costs low was important.
Wishing them luck we hoped that all would be well for the journey. Our involvement in the story didn't end there though as on the morning of the first day of their charity journey the taxi was recovered back into us with a faulty battery issue. Luckily we managed to put in a new battery and the team made the ferry crossing and were in Belgium in time for dinner.
The team are raising money for Spinal Muscular Atrophy (SMA) In just 11 days, they will be undertaking a grand, whistle-stop tour of Europe, travelling from London across the Continent to Prague and back via Brussels, Amsterdam, Cologne, Frankfurt, Munich, Vienna, Berlin, Hamburg and Rotterdam - a journey in excess of 1,500 miles.
They are doing all of this in a very beaten up, 17 year old black London cab, incapable of travelling more than 55mph!
Along the way, in addition to keeping Monica running, the team will be undertaking a series of entertaining challenges (e.g. selling their custom made Team Lily Bea sausages in Frankfurt, creating and selling their own branded fragrance in Cologne, making a giant Viennese whirl in Vienna – you get the idea) which will test their teamwork, resourcefulness and inner resolve. They will also be meeting up with families affected by SMA to share experiences coping with this terrible condition across Europe.

They aim to raise as much money as possible for The SMA Trust through a mix of corporate sponsorship, crowd funding and private donations.
To sponsor the team and to understand the more about SMA please visit https://www.gofundme.com/lily-bea-rally and follow their journey on Twitter @11Cities11days
Good luck guys!!
Book
Book your Car, Van or Minibus using our quick book from or call our team on 0208 905 8788.
Fleet Manager, Fleet Van Servicing Centre North London.

Whilst travelling to you you ordered the part, and an hour after my initial call my van was on the lift and a new starter-motor was being fitted. An hour later I was on my way back to work. I cannot thank you enough for your help. Not only did you go out of your way to keep us working, you did it at a very sensible price.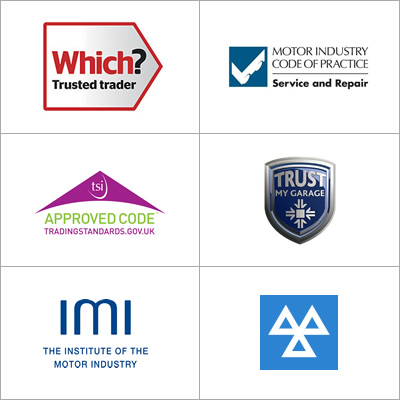 Your local garage in North London