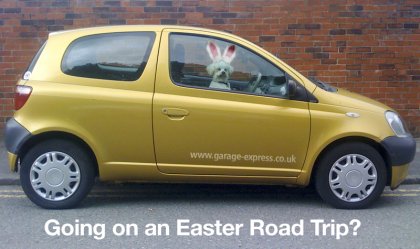 Easter car checking
Easter car checking – is your car ready for the journey?
Wednesday 25 March, 2015
With the Easter break nearly upon us, many are turning their thoughts to their holiday and the imminent long drive ahead. But before you embark on the journey, it will be well worth running through our vehicle check list to make sure your car is fit and ready for the drive as well.
If you're uncertain about any aspect of the check, you can bring it in to Garage Express and we'll happily give your car a health check and servicethen let you know if anything needs some work.
Checking the Tyres
It's best to understand what the correct tyre pressures are as approved by the manufacturer for your car. You'll need to check them a minimum of every two weeks making sure you use a good-quality gauge or by taking it to a garage service station to use the air-line.
Inspect the tyre's tread and overall condition. You'll need to look for issues such as cuts on sidewalls and if any singular tyre requires regular air top-ups. If it does, it's possible that it has slow puncture which will either need fixing or replacing. Also, please do not forget to check the spare tyre as well.
Car Toolkit
Read the handbook to find out where in the car a basic toolkit is located. Make sure that it contains at the least a car jack and tools to remove the wheel.
Make sure you understand where the jacking points on the car are located so you can use the jack safely.
Ensure the toolkit includes the appropriate key or removal tool if you have locking wheel nuts attached to your car.
Checking the Engine Oil
It is recommended that you check the dipstick prior to a long journey and a minimum of every fortnight to ensure the oil is kept at the correct level.
To help with your car's performance it is also worth having the oil and filter changed at regular service times making sure you use only the right oil specification
Water Levels
Ensure that the engine coolant level is regularly checked, topping it up as necessary. You should only do this when the engine is cold.
Before winter period starts, make sure you have checked the antifreeze concentration and adapt the concentration as required.
Ensuring your coolant system has anti-freeze all year round will help to protect the system from a corrosion build-up.
Windscreen Wiper Change
To ensure you are able to clear your windscreen properly and without smearing, make sure the wiper blades are replaced yearly as they wear down over this period.
Additional specialist treatments should be considered including the application of RainAway to help provide a clear windscreen. The service can be found at www.rac-london.co.uk
Screenwash Levels
Using a quality screenwash in the system will help to ensure you are able to clear tough road grime from the windscreen more easily. Using water on its own will not help and can freeze during the winter period. It is a legal obligation to ensure the screenwash system works correctly
Windscreen Chips
By frequently checking for stone chips you can prevent the chips growing over time and finally cracking the entire windscreen. This can impede your vision or divert your attention away from the road. The chips are easily repaired by specialist windscreen repair companies.
Full Car Lights Check
It is important that you inspect all the car lights on a weekly basis. Make sure that you include the all indicators, brake and fog lights. During the winter period or bad weather, make sure you wipe each of the lights clean
Power Steering
Read your car's handbook to understand which hydraulic fluid your manufacturers recommend. Every month you should check the levels in the reservoirs and your garage service will check these levels at each service
Bodywork Repairs
If you discover any damage to the bodywork of your car, you will need to have the repairs completed quickly. This will help to prevent rust or voiding any manufacturer's bodywork warranties. It will be worth checking the log book to make sure any previous owners have kept the records up to date.
Although there seems a lot of check to be carried out, they can only take a few minutes to do and can save you time and money by resolving issues before they escalate in to bigger problems. It is also worth remembering that, if you are really not confident about some or all of these check, Garage Express is here to help you at every stage.
Book
Book your Car, Van or Minibus using our quick book from or call our team on 0208 905 8788.
Fleet Manager, Fleet Van Servicing Centre North London.

Whilst travelling to you you ordered the part, and an hour after my initial call my van was on the lift and a new starter-motor was being fitted. An hour later I was on my way back to work. I cannot thank you enough for your help. Not only did you go out of your way to keep us working, you did it at a very sensible price.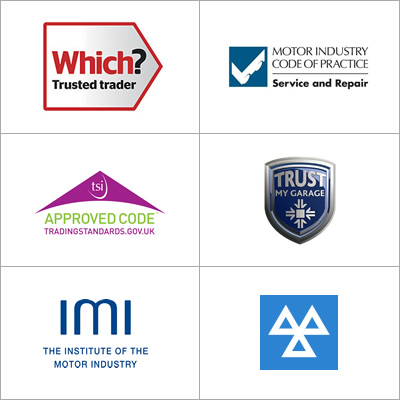 Your local garage in North London