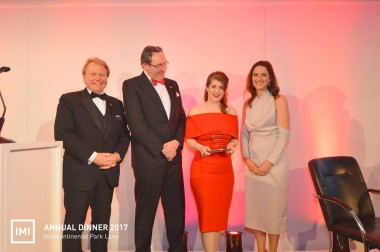 Jane Russell awarded Contribution to the work of the IMI
Contribution to the Work of the Institute of the Motor Industry Award
Thursday 9 March, 2017
Garage Express owner Jane Russell was awarded an accolade at The IMI Recognition Awards. The Awards, held on the 8th March, celebrate those that have worked in some capacity to support the automotive industry and the Institute of Motor Industry (IMI) continued plight to improve the skills and offerings of the motor trade.
Held as part of the IMI Annual Dinner at the Intercontinental Hotel in London, the awards celebrate everything that is positive about the automotive sector.
Jane was awarded Contribution to the Work of the IMI following her involvement in a number of the IMI's activities including the ITN collaboration regarding diversity in the industry and numerous photo shoots at our garage in Kingsbury North-West London. In addition the Garage Express and sister garage; Russell Automotive Centre became part of the Recognised Employers Scheme for the IMI meaning she is committed to improving skills and knowledge of our staff in this fast moving industry.
Jane said; "I am truly honoured to have been presented with this award. I really believe in improving the automotive industry and willingly help where I am able to. To have been recognised for this work means so much."
Book
Book your Car, Van or Minibus using our quick book from or call our team on 0208 905 8788.
Fleet Manager, Fleet Van Servicing Centre North London.

Whilst travelling to you you ordered the part, and an hour after my initial call my van was on the lift and a new starter-motor was being fitted. An hour later I was on my way back to work. I cannot thank you enough for your help. Not only did you go out of your way to keep us working, you did it at a very sensible price.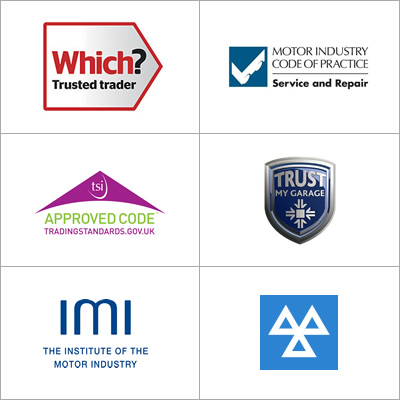 Your local garage in North London