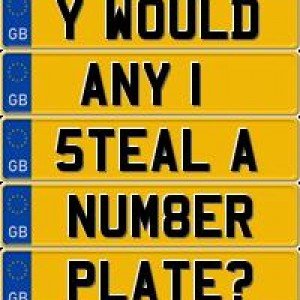 Anti-theft number plate screws giveaway
Anti-theft number plate screws open day
Wednesday 10 September, 2014
Q: How can I stop thieves stealing my number plate?
A: Fit anti-theft number plate screws for free at our open day.
What is all this about?
Anti-theft number plate screws are designed to make it very difficult for a thief to remove your plates. This makes it a safer option than regular screws.
Once a thief has stolen your number plates they then leave you with fines and penalties as they park in restricted areas, drive through the congestion zone, not pay for petrol etc. This crime is on the increase. The onus is on you as the owner to prove you weren't driving the car or committing the crimes.
STOP THIEVES IN THEIR TRACKS!!!
Which? Trusted Trader Garage Express and its sister garage; Russell Automotive Centre, winners of Independent Garage of the Year, are teaming up with The Edgware Ward Panel (EWP) part of the Edgware Safer Neighbourhoods Police Team incorporating the EWP Facebook page Inside Edgware. We are inviting local residents to come in and get anti-theft number plate screws fitted to their vehicles for free.
There will also be a local locksmith on-hand to offer general advice on keeping your properties secure. In addition Neighbourhood officers will be available to offer other crime prevention advice. No appointment is necessary just pop by during the times below.
Time: 11am-1pm and 2pm-4pm
Date: 19th September 2014
Venue: Unit 15 Kingsbury Trading Estate, Barningham Way (off Church Lane) NW9 8AU
Please call 0208 905 8788 with any questions you may have regarding the event.
Book
Book your Car, Van or Minibus using our quick book from or call our team on 0208 905 8788.
Fleet Manager, Fleet Van Servicing Centre North London.

Whilst travelling to you you ordered the part, and an hour after my initial call my van was on the lift and a new starter-motor was being fitted. An hour later I was on my way back to work. I cannot thank you enough for your help. Not only did you go out of your way to keep us working, you did it at a very sensible price.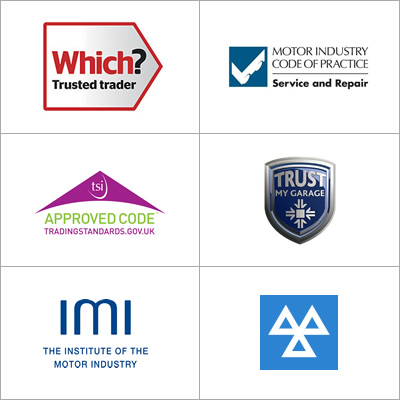 Your local garage in North London